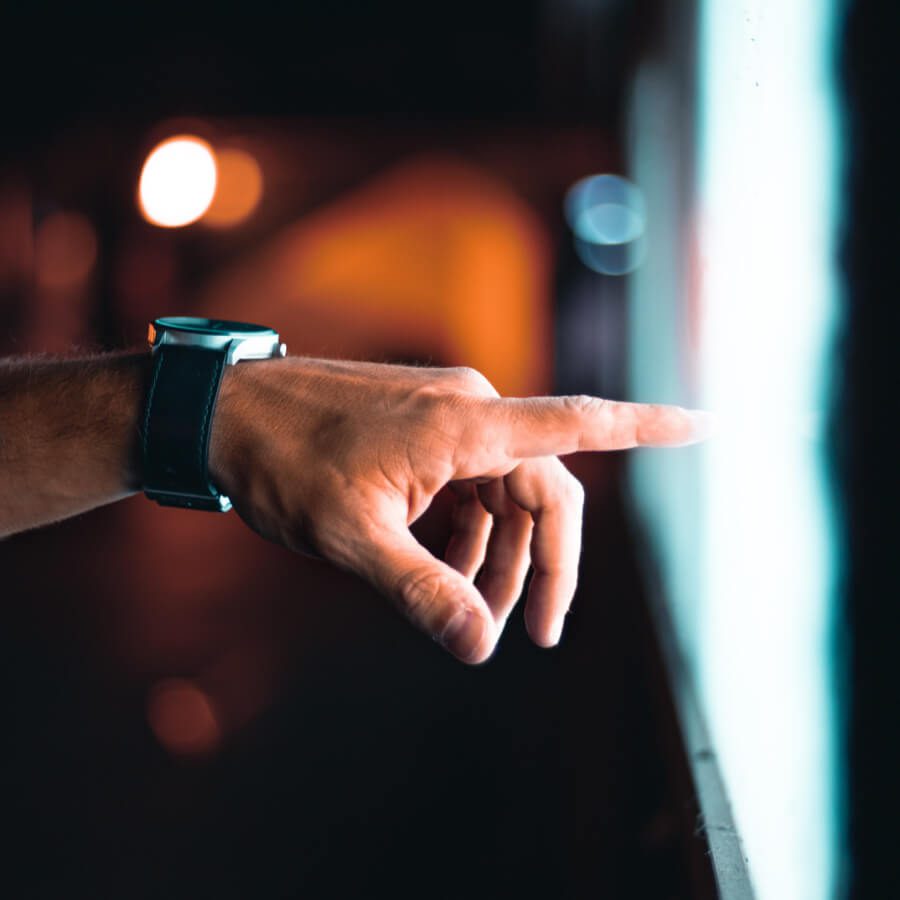 The Difference
From ideation to installation to vacuuming booths, every detail is covered.
An over-the-top exhibit requires support that covers you from point A to point Z. That's why our exhibit program management team ensures that your event goes off without a hitch by providing resources at every stage of the project. Yes, that even includes jumping in and vacuuming to make sure the stellar booth design has its moment.
This is your story. We translate your products and needs into an experience that best serves you and your target audience.
End-to-End Exhibit Program Management
Your job? Show up, connect with customers, and close deals.
We'll breathe life into your vision through purpose-driven designs, manufacturing, and logistics management, all while giving you the freedom to focus on what matters the most — your customer.
See your brand take shape with conceptualized renderings that attend to every element — from lighting to flooring to material — and push the bounds of what's possible.
Watch your design come to life. Every design we create we fabricate in-house with modularity and precision front and center.
Take the show on the road. Our team will ship and manage the logistical challenges so everything is right where you need when you need it.
Don't lift a finger. We'll install, dismantle, and store your exhibit — taking care to assist you in creating a stress-free environment for connecting with your visitors.
Cross borders without driving up costs. We'll coordinate and manage non-essential contractors, shipping, installation, and setup.
Reimagine exhibits using nearly five decades of custom modular equipment. Show your unique brand voice without breaking the bank with our trade show rental program.
Skip the frenzy of working with facility support teams. Instead, get all of the force on the floor you need to pull off a memorable experience with our exhibit program management services.
"In a league of their own, the team at EDE is simply the best! Working with them has taken our booth design to the next level, made our trade shows run much smoother, and contributed to our success on the show floor. EDE's customer service and attention to detail really set them apart from other companies in the industry."

Sara Tanberg, Marketing Executive at Hexagon
Boundary-Breaking Designs Start With The Details
If you can dream it, we can render it…and build it.
Add an exclamation point to your exhibit with custom glass, soundproof rooms, LED lighting, and more. No matter the detail, we're your partner in creating show-stopping experiences that turn competing booths into a snoozefest.
Get Started
Custom Glass
Complement any display design with oversized, frosted, or even curved custom glass.
Soundproof Rooms
Experience clearer conversations with a soundproof system that reduces echo and improves all-around sound.
Illuminating Lights
Set the mood using LED, halogen, or accent lighting to bring out the beauty of your exhibit.
Immersive Technology
Compel visitors to stop, stare, and learn more with immersive technology that expands the story you're telling.
3D Designs
Use 3D designs to draw in customers and elevate your display above the competitions.
Biophilic Designs
Bring your sustainability strategy to life with an interactive biophilic design that replicates nature.
White-Glove Service Meets Exhibit Program Management
Our designs aren't the only top-tier thing you'll get; try our service.
From discovery to dismantle, exhibit program management is personal for us. We handle our clients with care because developing bonds that extend beyond the tradeshow season matters.
We remember birthdays, life milestones, and if you like us enough, we'll throw in a few family outings. Our goal is to craft an environment where you get your money's worth and then some because we understand that your success equates to our success.
Our Work
Combining an innovative LED, halogen, and accent lighting approach, the EDE trade show booth design team lit individual carpet pieces in an expansive, impactful architectural framework — reinforcing the Masland brand while creating a bold trade show exhibit showstopper.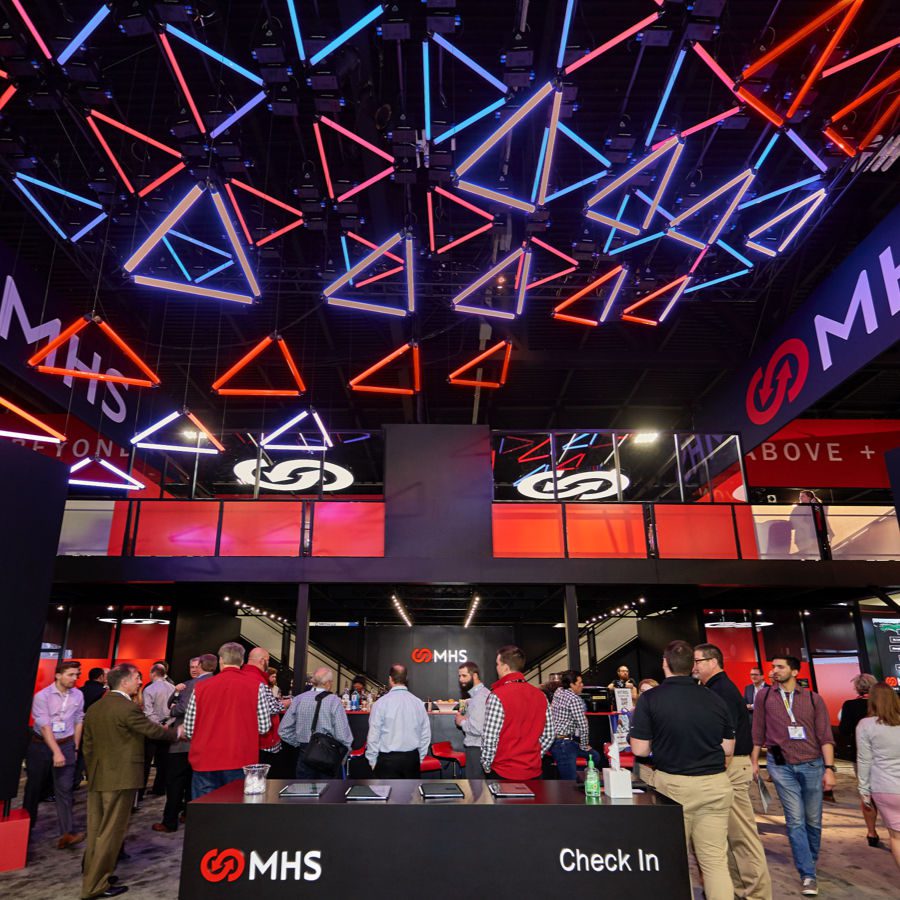 Get trade show tips, reports, checklists and more delivered to your inbox.
Once a month, we'll send out key insights. Get inspired by signing up to the Trade Show Marketing blog.
Medtronic Director of Global Conventions Christine Gahler became aware of an expensive problem after a show in 2013. Her unique solution displays a method for working with associations that can help anyone involved with trade shows. In this blog, Gahler talks with...