Northwestern University's newly built Kellogg School of Management inspires from outside to in. In partnership with Perkins + Will, EDE helped execute the branded environment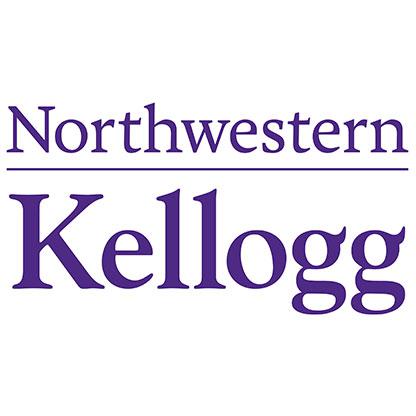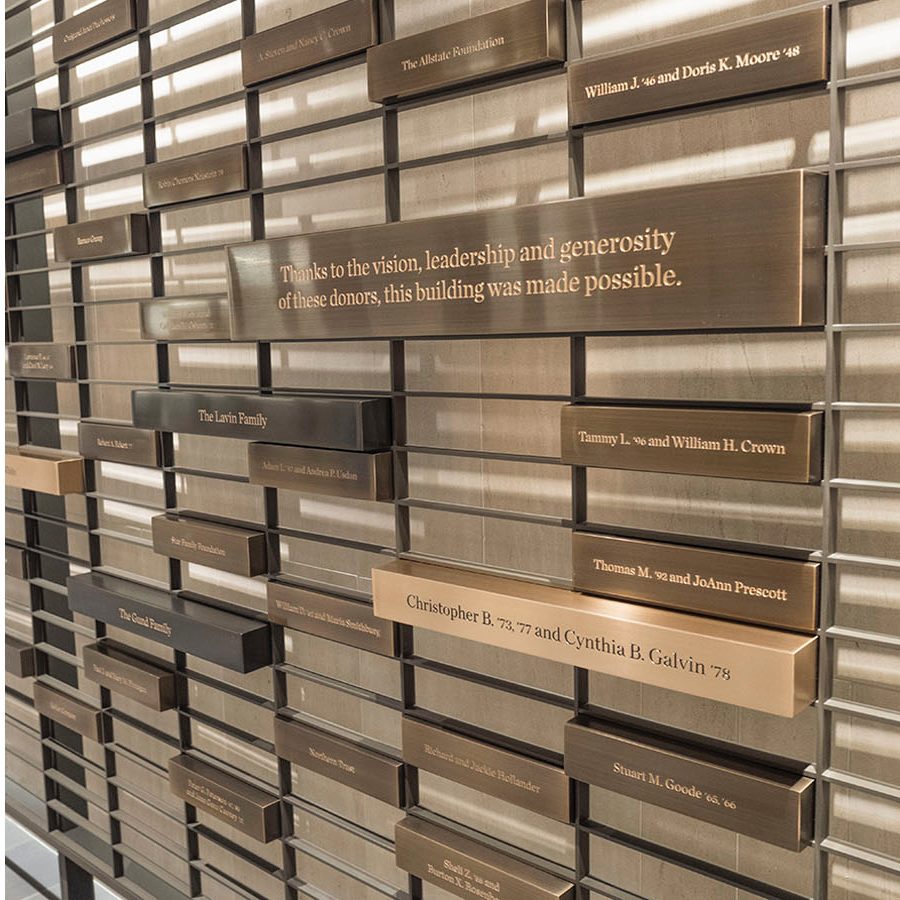 What we did:
A statement wall consisting of over 3,000 flags each a different size and pms color to create a purple to yellow gradient
A 15′ tall donor wall which had to be crane lifted into the building from the atrium, which houses over 100 solid bronze etched plaques
Custom branded wallpapers and glass films with inspirational messaging
Thanks to Perkins + Will – the atrium, stairwells, classrooms, offices, study lounges, entrances and hallways have a cohesive and inspiring look to show off the Kellogg brand.
Design: Perkins+Will
These freestanding "LEAD" letters designed by Perkins+Will offer a unique way to display the donors that helped make this building possible.
Each letter was constructed with custom-cut aluminum frames and a magnetic backer panel. Each structure was supported by a Corian where donor blocks are magnetically attached into the frames. This display stands 6.5′ tall and is highly recognized by the students and faculty each day. EDE was responsible for the engineering, fabrication and installation throughout the space.
Ask us about our Branded Environments!
End-to-End Exhibit Services From Ideation to Installation — Our Scope