The theme for the Patcraft showroom at Neocon was mixed materials, while using the rhombus to display the variety of Patcraft carpet lines.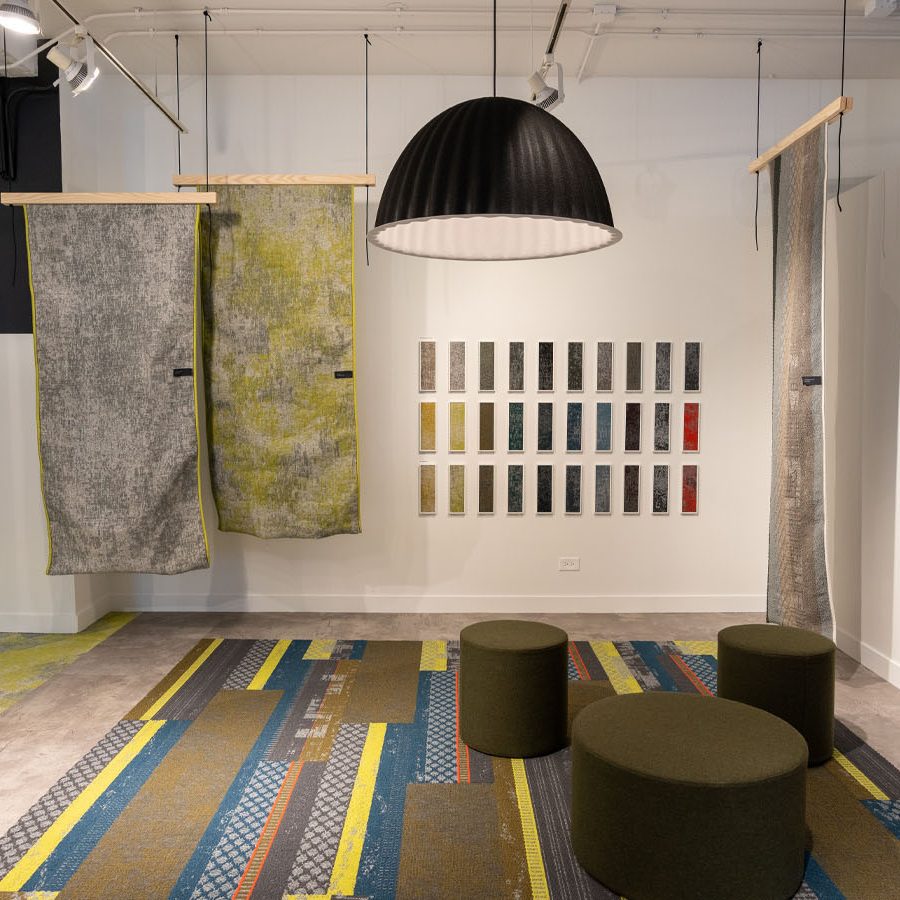 In partnership with EDE, N+A utilized these themes to create a variety of surface treatments, final finishes, and intricate details.
These materials included:
large swatches of black painted glass
two different types of finished metalwork
ash
anodized aluminum
The design of the showroom used these finishes in angular format to compliment the floor, and indicating the rhombus was key to establishing unique flooring layouts.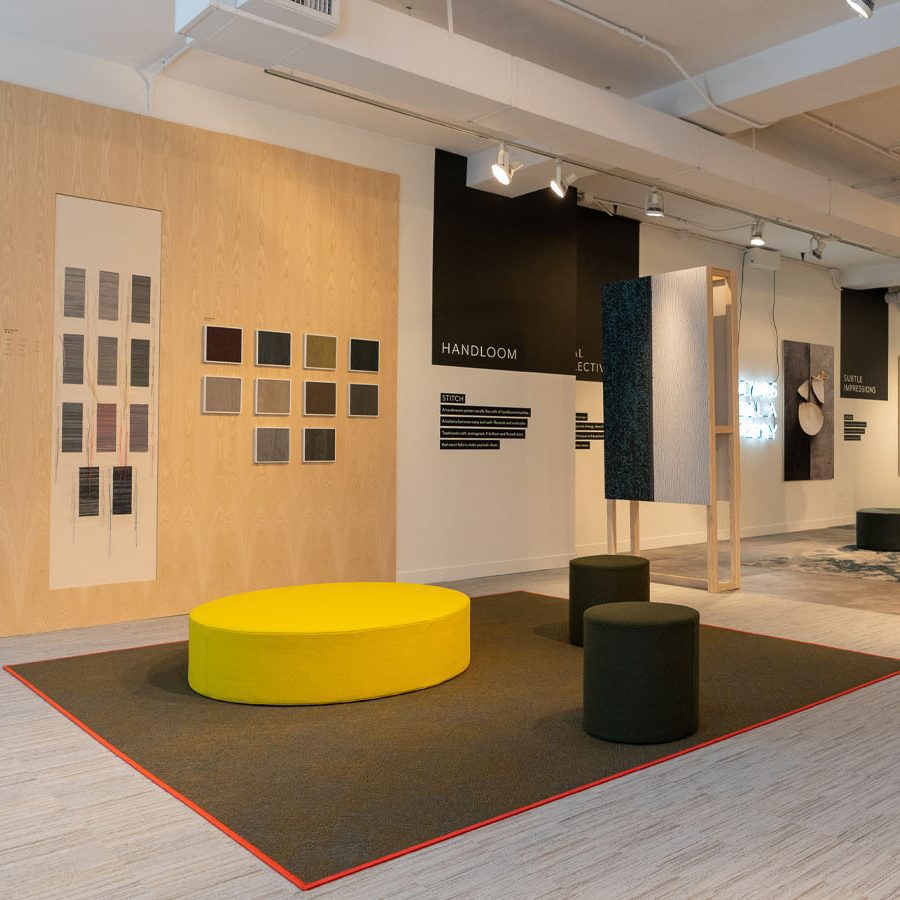 Patcraft's newest carpet line, "Deconstructed," exposes the primary backing beneath the fiber to reveal raw elements of the carpet's construction.
Their showroom explored the effects of elements like light and temperature, revealing them through texture, form, and color.
The front window wall display is made of ten clear acrylic panels hung from the soffit. A graphic film created an illusion of texture and added dimension where we spell out "exposure." Inside the showroom, we continued to play with various textures including 3D cutout and edge lit metallic lettering on the walls. Inspired by the emergence of pattern through exposing layers of texture, the result is an innovative design platform pairing performance with beautiful visual depth.
Ask us about our Branded Environments!
Their showroom perfectly executed the system using bright colors, patterns, and shapes. Each of the 6 angular white vignettes had a pop of color inside where attendees were encouraged to "color some fun" onto the tables and walls with markers. Inspired by the patterns seen in their carpet tiles, the graphics and wall installation gave the showroom just the right amount of colorful depth.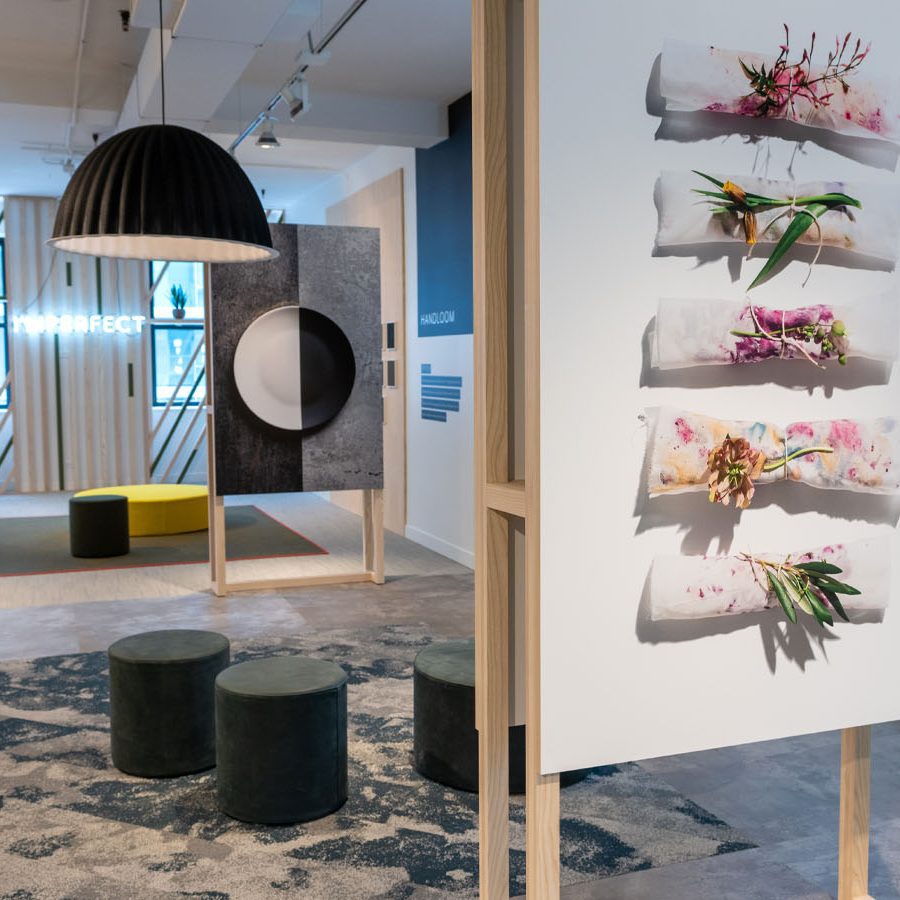 End-to-End Exhibit Services From Ideation to Installation — Our Scope