When you're approached by Nike to help plan, design, and open a new store, you just do it!
Taking an open space and creating a shopping experience is no easy feat.
Working closely with Nike's project and design team, we provided an immense about of detail. To help bring the space to life, we tested various graphic application techniques and samples of paint colors to clarify how the store elements would come to life in the design.
Their "Just Do It" tagline collage covering the wall was approximately 12' tall x 80' wide! To create the massive slogan wall, we used relevant logos to subtly cover the wall with a painting technique called the frisket application.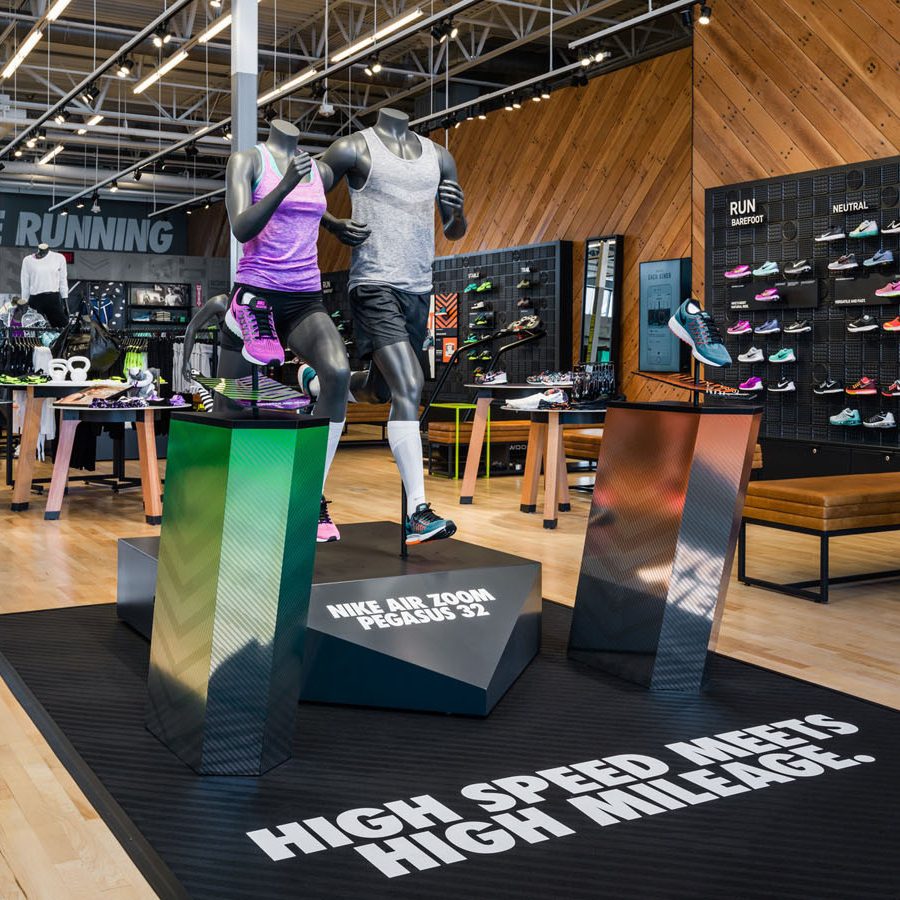 To drive interest around the store we also used splashes of color on columns to draw visitors eyes to the in-store displays and merchandise.
In addition, EDE fabricated components around the store to support Nike's technology and brand messaging.
Working closely with Nike's lead designer – the completed store created a warm, airy, and engaging environment. Showcasing the running gear and apparel, while surrounding visitors with inspiration to just do it!
End-to-End Exhibit Services From Ideation to Installation — Our Scope