Our healthcare heroes are very literal. When they see solutions in settings that doesn't make sense, it is a major turn off. Understanding how it will look and feel through a personalized experience is key!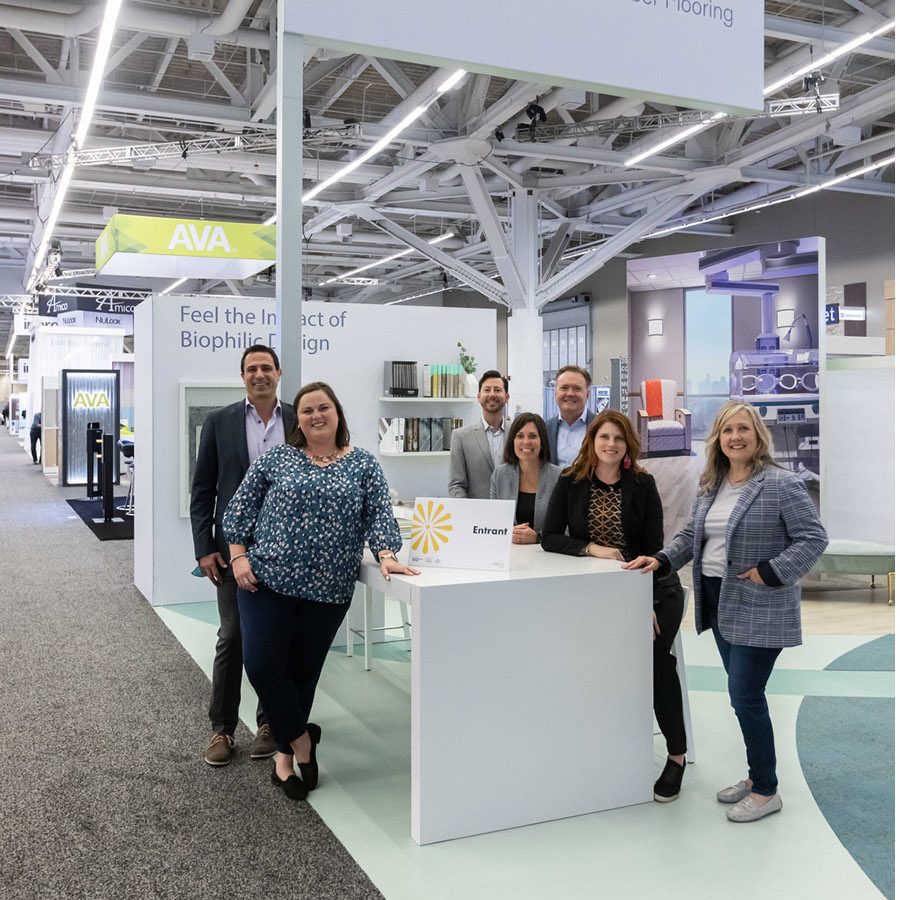 For Interface at Healthcare Design Expo, EDE showcased Interface's products through vignette's, prioritizing their flooring solutions in appropriate spaces.
In most trade show booths, flooring is not the typical eye catcher. Yet, when this is what your client does, you need to find interesting ways to make flooring pop!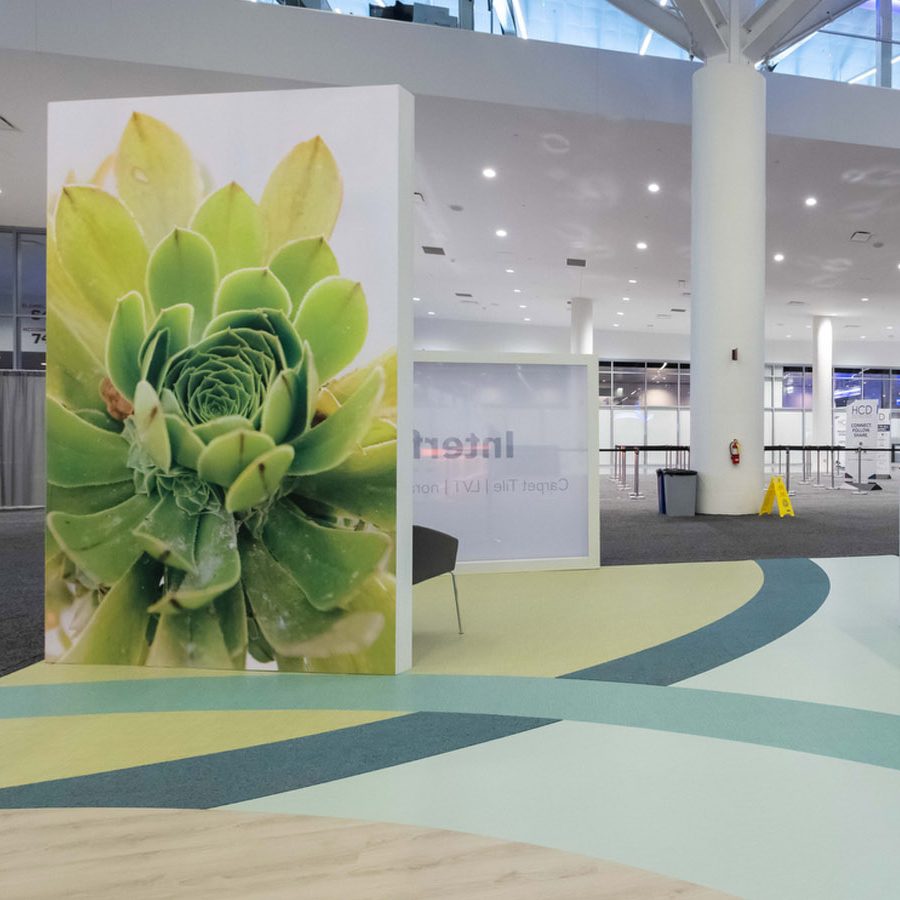 Our goal was to demonstrate the wide variety of flooring material throughout their space.
For the 1st time in our 25 year relationship with Interface. As designers, this was a big deal to them! They gave EDE the reigns to design every element of the space for the Healthcare Design Expo.
**EDE Fact** Greg Tivadar, our creative director and President, learned his design style and skills from the supremely talented creative team at Interface.
To bring this concept to life, we created a flooring pattern that showcased 4 different flooring materials in a unique pattern meant to mirror a typical healthcare facility. We represented the various areas of a hospital with small vignettes and different styles of flooring. All in one section, we made a single pattern using vinyl roll, rubber, carpet, and luxury vinyl tile (LVT).
Engineering for Economy in Healthcare Design
Lighting is an important part of their trade show booth design, but it can also be costly. For Healthcare Design, our budget was tight and we figured out ways to cut back without taking away from the impact. Due to trade show dropouts, we were able to move to the front of the hall. As a result, we knew attendees would have pay attention to Interface without the additional lighting. We were able to cut out 90% of their lighting budget!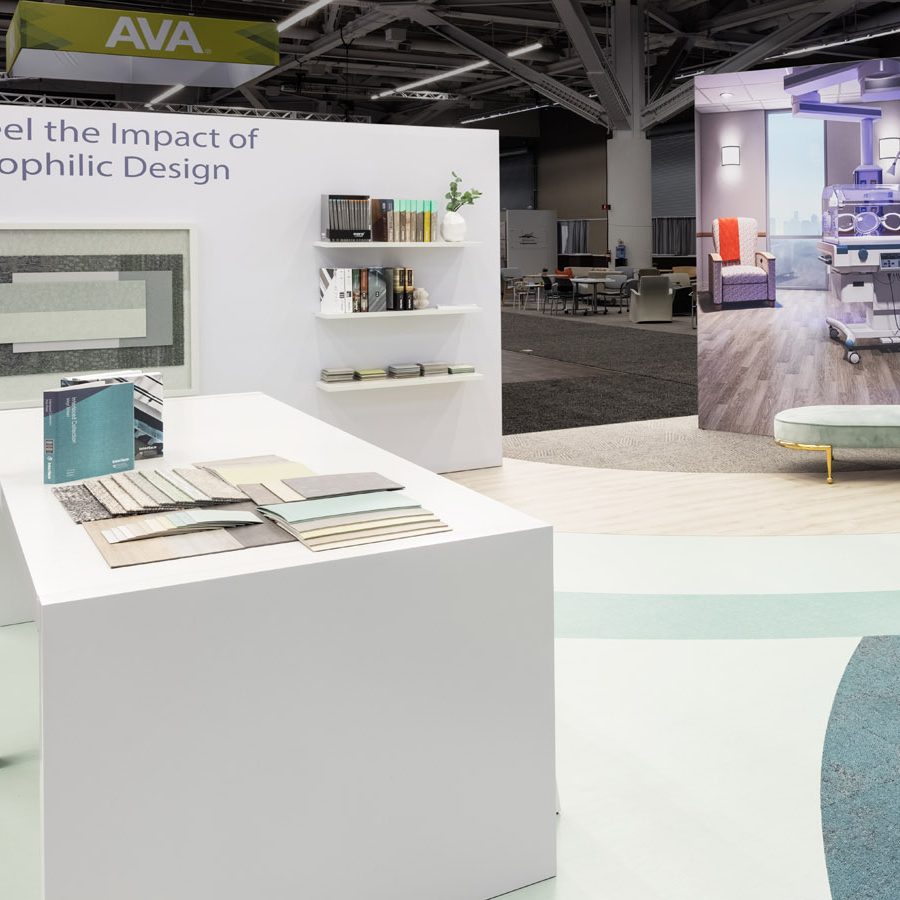 End-to-End Exhibit Services From Ideation to Installation — Our Scope
Sponsorship Design + Installation