Do you know what it takes to create a personalized experience on a budget?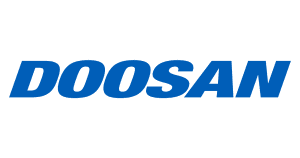 Showcase of the over 20,000 sq. ft. of exhibit space for Doosan at IMTS. The exhibit featured a 2,400 sq. ft. second level, which overlooked the 21 working Doosan Machine Tools. Other prominent features include two 20′ wide LED video walls, 150 overhead spot lights and 500′ of truss to support all the overhead branding elements.
The EDE team worked hand in hand with the team at Doosan to arrange and plan each aspect of their 110' x 160' trade show booth at IMTS.
This allowed us to create a seamless installation period and a show package that delivered a personalized experience on budget and on time.
The results of the design were the biggest victory. Attendees, suppliers, and Doosan staff all raved about how the exhibit brought the idea of Machine Greatness to life.
End-to-End Exhibit Services From Ideation to Installation — Our Scope
Custom Design, 3D Design, Graphic Design
Video Production & Editing
Sponsorship Design and Installation
Installation and Dismantle