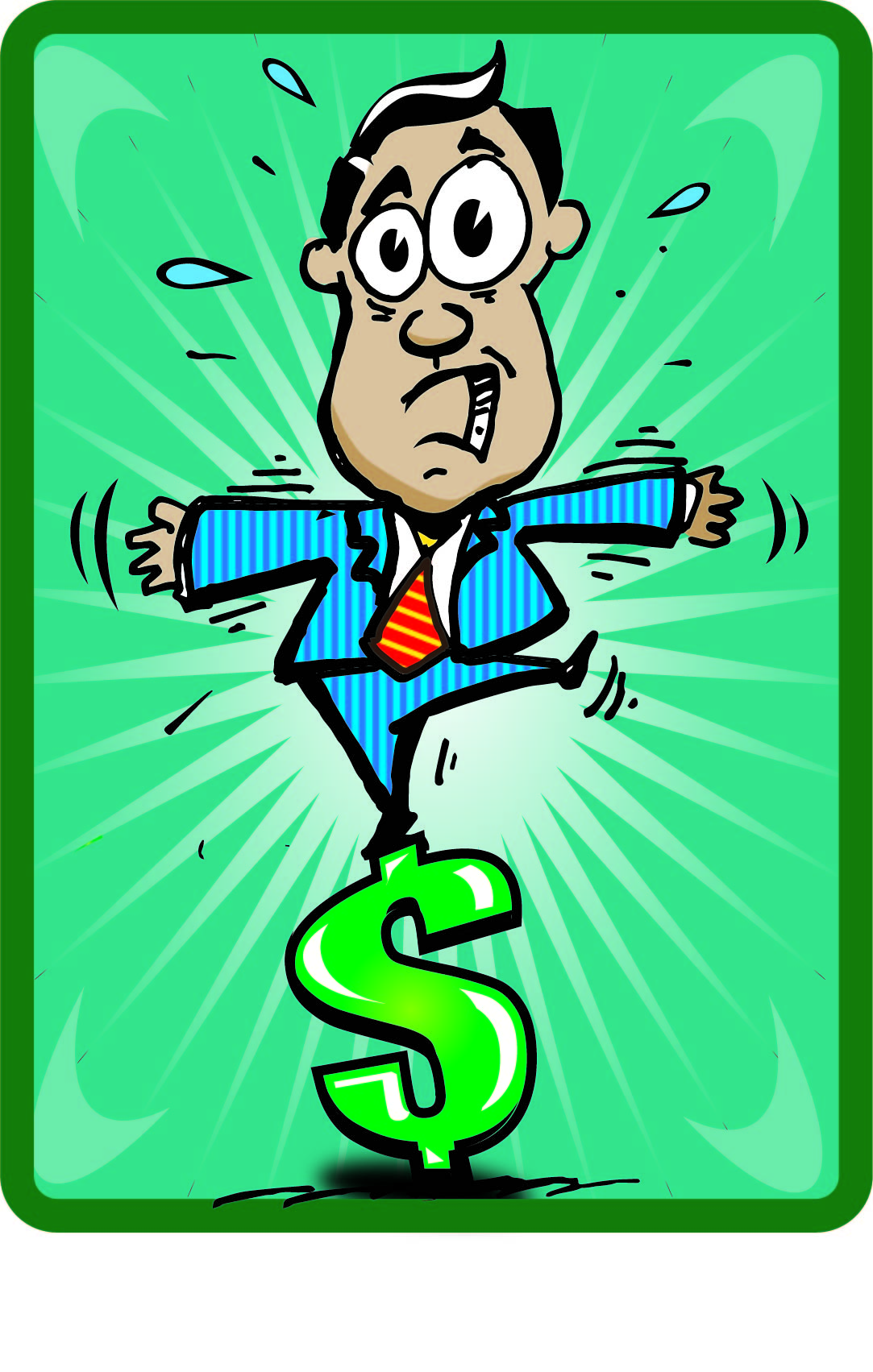 What do trade shows and New York City have in common?
Bright lights, crowded walkways, excitement. Oh, and both get expensive quickly if you aren't paying attention!
Nowadays, with months of planning, you can save big bucks with a little bit of help when traveling to expensive cities. There also must be a way to avoid the sticker shock of a trade show, too, right? How can you save money while making an impact and enjoying an event?
Knowing your way around like a local might just make your next trade show as easy and cost-effective as booking an NYC vacation.
Next stop, a healthy budget
If you've ever asked a New Yorker how to navigate the subway (here's a handy guide in case you're interested), their answer likely made your head spin. Uptown, downtown, express trains, lines with numbers, lines with letters; it's a lot to take in.
Trade shows can be the same (psst, see our Mastering the Art of Speaking Trade Show blog). However, just like the subway, once you get the lay of the land, you can easily get from point a to point b.
Let's take a look at a few of the stops that can make you feel stranded on the trade show train.
Freight
One of the most common mistakes when planning a trade show is not knowing the difference between material handling and shipping. Shipping is the process of getting freight to a show location or advanced warehouse. Material handling is the process of getting the freight from a loading dock to your booth, storing your crate, and returning it during move out. And let's not forget special handling; stacked shipments save space, but you get hit big time with material handling fees. So, while it seems like shipping and material handling should be a single process, it's not. Most people aren't aware of what happens with crates and skids once they're pulled off the show floor ─ out of sight, out of mind.
Shipping is handled by your shipping company (i.e., UPS Freight, Sho-Air, FedEx Ground). Material handling is controlled by the general services contractor (GSC); each has its own costs. For this blog, we're talking about what happens once freight is in the hands of the GSC (after all, freight has historically been their biggest moneymaker.)
Freight is measured in CWTs. Have you ever heard that outside of a trade show? Probably not. Essentially 1cwt = 100 lbs. So, if your booth weighs 800 lbs. you will be charged for 8 CWTs (don't get us started on what happens if your booth weighs 849lbs!) The charges per CWT are a whole different story and are based on several factors, including freight classification. However, there are multiple freight classifications. Crated is the most common (i.e., freight neatly wrapped on a standard pallet or in a crate.) Special handling (oddly shaped items or items not on a pallet) and small package (usually solo packages under 75lbs.)
Generally, you'll have the choice of sending items directly to the show site (host facility) or to the advanced warehouse (location operated by the GSC); there are advantages and disadvantages to both.
Show site is typically less expensive because there is less movement of the materials. But, if a shipping company misses dates, you could be left without an exhibit. On the other hand, the advanced warehouse costs slightly more because they have to store it (normally you'll get 30 days included) and move it around (onto a truck to take to show site), but you have the security of making sure your freight arrives in time.
Insider tip: Combine shipments and make sure they're in a self-contained crate or shrink wrapped on a standard pallet. Avoid sending materials, like flooring, which may be awkward to store or manage, and stay away from sending a series of small items that will be charged on a per-package basis. You should also talk to your other partners about any shipments they are sending. Make sure they have step-by-step instructions on how to send shipments to avoid excess charges.
Installation and dismantle labor (I&D)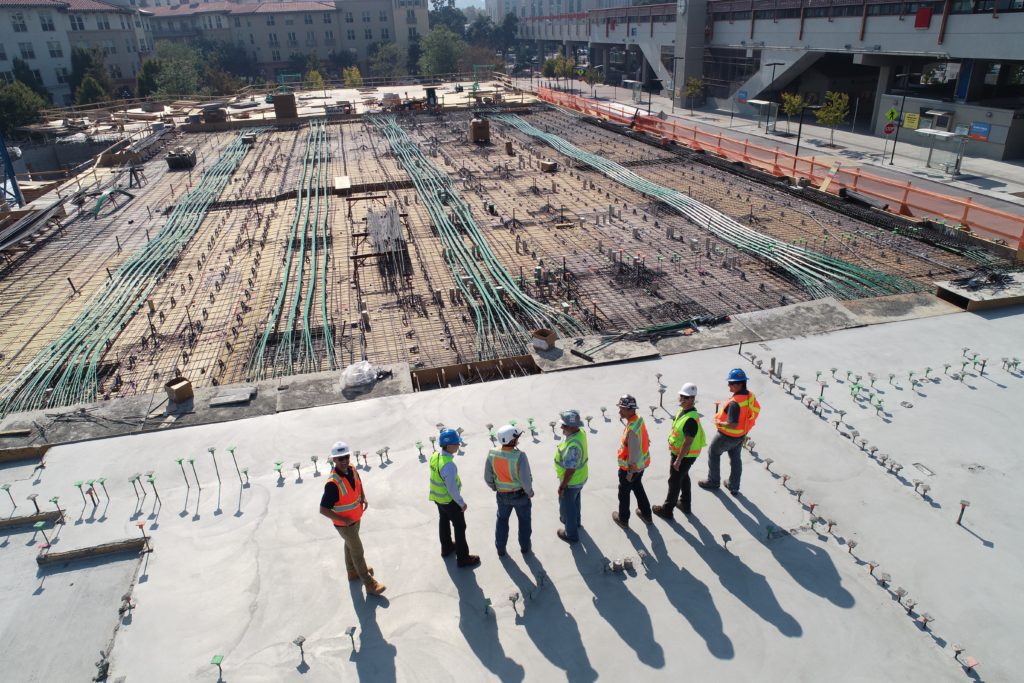 Probably the second biggest trade show planning mistake comes to scheduling labor. Always ─ and we mean always ─ know your location. As soon as the destination is revealed, call your exhibit partner and start your research. Unions in every city operate differently, so you'll want to understand these key takeaways:
When are straight time (ST), overtime (OT) and double time (DT)?
What is the minimum hourly charge (most unions require you to pay a worker for a minimum of 4-hours even if they don't work that long.)
What constitutes a crew (typically applies to riggers or electricians who may operate machinery that requires a spotter.)
How many unions are on the floor? What services does each one offer?  (i.e., booth set up, electrical, freight, rigging, etc.)
These last questions can save you A LOT of grief. We cannot tell you how many times we've witnessed exhibitors complaining that a laborer was unhelpful. Consider the possibility they cannot help, rather than they don't want to help. Union workers will not cross jurisdictions; doing the work of another union can result in fines and infractions for that worker. There is a common misperception that this doesn't apply in right-to-work states. Unfortunately, that term is not fully understood despite being thrown around loosely in the industry.
Right-to-work means forcing union membership on a worker is illegal and a violation of their individual rights. We're not going to debate the merits for, or against, right-to-work, but consider this: Nevada is a right-to-work state, and Las Vegas is the #1 trade show destination in the country. Meaning anyone willing to work a show floor is allowed to, regardless of whether they have been to a trade show or know how to operate the equipment.
Any section on I&D wouldn't be complete without mentioning I&D supervision. This is another grey area that can blow your budget as quickly as NYC taxicab. Supervised labor gives authorization for your exhibit structure to be built, even if you're not on-site. You roll in an hour before the show starts, and the booth is ready. Sounds awesome, right? Honestly, it is pretty awesome, but awesome comes with a price; generally, a 30% markup on top of what you're already paying. This isn't just for the construction of the booth; it's for all services related to the booth ─ electricians, riggers and anyone else. We'll stop there and let you do the math.
Insider tip: Always do your labor homework! Unions can be tricky, so lean on your exhibit partner to help you. They've likely worked in these cities before or will have resources to get the correct information. Your partner should also help you accurately estimate the labor needed and advise whether you should opt for supervision. And, in some cases, your partner contract might include on-site supervision.
Additional Show Services
Hold on to your wallet; there are a number of other services you need to watch out for.
Lighting – you'd assume when you order lights it comes with power. Not necessarily. Generally, if you require additional lighting for a booth, make sure to ask for everything you need; extension cords, the correct outlet and WHO plugs it in (the person installing the light may not be the person allowed to plug it in.)
Electrical – when you order an outlet it's typically dropped in a single location. If your booth demands power in more than one location, you will need to order electrical labor to distribute the outlets throughout the space. You'll also be asked whether you want the power under the carpet (ideal) or on top of the carpet and taped down.
Catering – having food or beverages in your booth seems an attractive way to lure in attendees, but it can be tricky. Catering is generally offered through an exclusive partner of the facility. Because they're not subject to competition, the rates can be hard to swallow (pun intended!)   
General Considerations
While these may not directly impact your budget, they are things that lend to an ideal trade show experience.
ALWAYS arm the people on-site with the name of the shipping company, their customer service number and all tracking numbers. Make sure they know how it was shipped (name of the carrier) and where it was shipped (advanced warehouse or directly to show site.)
If anything is shipped from outside the United States, make sure enough time is left to clear customs, and routinely track any packages.
Watch deadlines ─ from graphics approvals to hanging sign plans, deadlines can catch up with you. Nearly everyone has a surcharge for missing a deadline, so make sure to mark your calendar accordingly.
Get your trade show CityPass
When visiting New York, you can pick up a CityPASS. It gets you discounted entry at top attractions, helping to stretch travel funds. Heading to another big city, see if they offer something similar! If you're going to travel to fun places, you should take advantage.
Planning a trade show exhibit isn't all that different than a CityPASS. With a little advanced research and knowing how you can save on top trade show attractions, your budget stays on track, and you make the best of your trade show experience.
If you're looking for a local to guide you through your next trade show, contact menashej@edecorp.com today!
EDE is a family-owned, exhibit agency. EDE designs with intention and impact to create personalized solutions for trade shows, environments, and events.