With 42 years of experience on the trade show floor, we've seen it all. We've seen the good and the bad, and use that knowledge to help our clients better
prepare for trade shows
.
Today we're digging into some of the seemingly harmless blunders we see at trade shows that can cost your company big-time. From shipping and lighting to catering and snacks, here are the top five trade show preparation mistakes we see exhibitors make.
1. Shipping Issues in the Eleventh Hour
One of the most common show site problems we see time and time again is a failure to prepare properly for shipping and logistics. Unfortunately, waiting until the last minute will cost you significantly – in cash and stress. 
Many companies assume that since UPS or FedEx provided part of their inbound shipping, that they will provide outbound shipping as well. While it sure would be convenient if they did, unfortunately these drivers aren't able to wait around while trade show equipment is moved and loaded to be shipped back to storage or your company headquarters.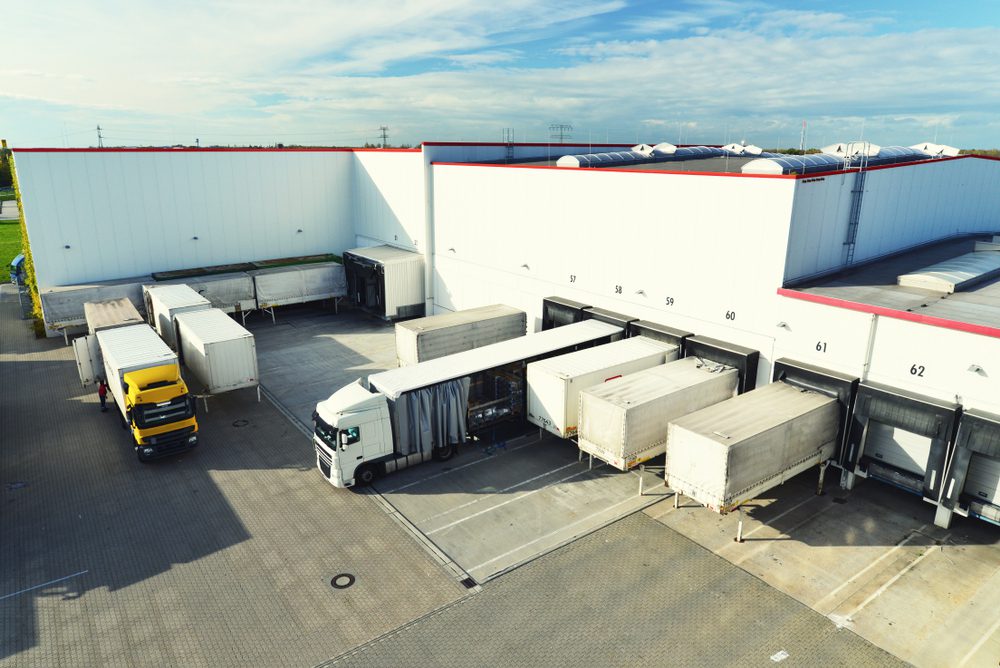 Having to switch shipping providers last-minute can cause a number of issues, including:
Paying (way) more for your shipping

Paying more for after-hours labor

Being fined by the venue for overstaying your welcome
Another common costly mistake we see is shipping small, forgotten items last-minute. Unfortunately, anything under 200 lbs will incur special handling fees. In these cases, preparing for a trade show well ahead of time could literally save you and your company thousands of dollars.
One of the best ways to avoid last-minute shipping issues like these is to work with an exhibit partner on your trade show preparation. They work dozens of trade shows each year and will be personally familiar with your show site to help mitigate risks and issues. And, they can help you find and book a reliable shipping partner who will provide round-trip shipping for your events.
2. Forgetting the Importance of Exhibit Lighting
The next trade show preparation mistake we see at nearly every show is a failure to plan for your exhibit lighting.
Some exhibitors don't plan for lighting at all, assuming that the building lighting will be enough. But once their exhibit is installed alongside their competitors, they realize how dark and dingy their exhibit truly looks.
Other exhibitors plan for some lighting, but don't realize the importance of it on the trade show floor. Lighting sets the tone for your entire exhibit and should be a key piece of your trade show preparation plan.
The bottom line is that if you don't plan any lighting at all, or if you need to add lighting last minute, you'll likely pay a 30% markup on site. The good news is that working with a trusted exhibit designer and builder will prevent last-minute additions by integrating extensive lighting in your exhibit design.
3. Not Triple-Checking Graphic Proofs
There's no doubt about it, printing can be expensive. But printing the day before a show in a city you're unfamiliar with is far more costly – and sometimes, impossible. And, you'll rack up further costs having signage hung on the trade show floor after hours.
The issue isn't that exhibitors forget to purchase or print signage as part of their trade show preparation. It's that they find a typo, an outdated brand element, or another error just before the show – or even on the show floor during installation.
If you're reusing graphics from a previous show or year, get them out of storage ahead of time to check that they're up to date. Have a knowledgeable team member check that your graphics contain:
The correct logo format and version

Accurate brand colors (and ensure they haven't faded)

The right tagline

Up-to-date product information and pricing

No tears or other damage
If you're creating new graphics for a trade show, double- and triple-check the proofs you receive – and get a second pair of eyes, no matter how confident you are in your proofreading skills!
It's easy to tell when signage or graphics were printed last-minute. Maybe the material looks cheap, or the colors aren't quite right. And at the end of the day, the visual of the entire exhibit suffers as a result. Plan ahead, triple-check everything that goes to print, and avoid looking like you threw your exhibit together last-minute.
4. Not
Preparing for Trade Show
Merchandising in Advance
Sometimes exhibitors get so wrapped up in the details of their booth designs that they forget one of the most important parts of trade show preparation: how to merchandise their product.
Talk through all things merchandising ahead of time in excruciating detail, including:
How will your product be displayed?

How will it be attached to the exhibit? What plates, brackets, or hardware are required?

Will it be mounted vertically? Horizontally?

Will it be suspended or hung from the exhibit? How much does it weigh?

Does it need glass or other security features to protect it?

What kind of lighting/electrical will need to run to the product?
If you have a physical product sample that you take to trade shows, it's also a good idea to inspect it ahead of time to make sure it's not showing any signs of wear and tear. All eyes will be on your product – make sure it's perfect!
While these discussions may feel like overkill, you'll never be stuck running to hardware stores the morning of the show looking for a mounting bracket or bolt that's "close enough."
5. Forgetting "The Little Things"
If you've ever forgotten to provide water for your booth staff ahead of time, you know exactly how costly this mistake can be! Unfortunately, purchasing things like water, snacks, or phone chargers on-site can really rack up your bill – a case of water typically goes for $75 on the trade show floor.
Avoid last-minute charges with thorough trade show preparation. Here are a few of the most common forgotten items and tasks:
Arrange catering pick-up or delivery ahead of time

Ship shelf-stable snacks and cases of water in with your exhibit

Bring extra phone and laptop chargers

Stock a simple first-aid kit with band-aids and pain meds
These small items can make a huge difference not only in your final bill, but in your team's overall experience on the show floor.
Overwhelmed by everything that can go wrong on the trade show floor? Don't be – our experienced team thinks of everything.
Let us know how we can help!
| | |
| --- | --- |
| | Special thanks to EDE's own Director of Account Management, Shannon Dunne, for her expertise and contributions to this blog! |