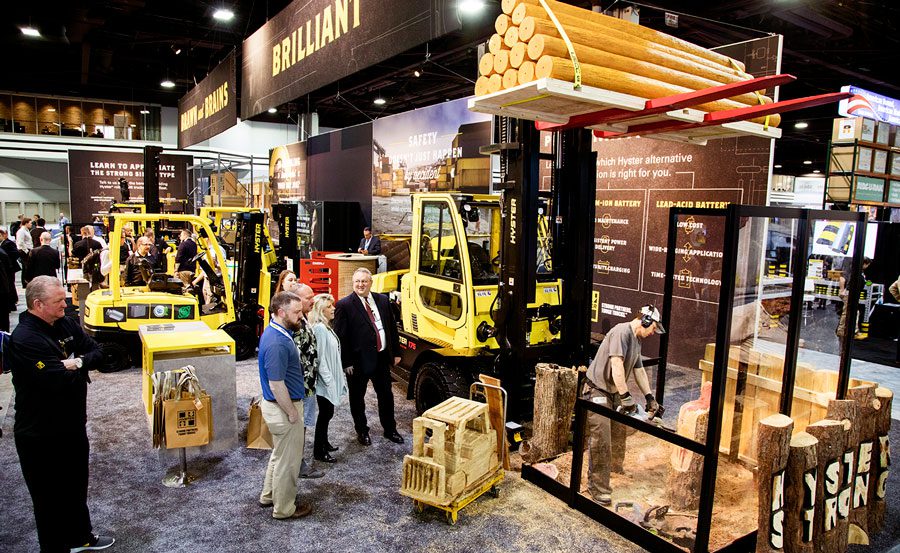 Your trade show program should flourish under the idea that your trade show booth is the only first impression you'll get.  Although every trade show booth is unique to its specific brand, the most successful exhibits share a few common qualities. Here is a look at what we think the top trade show exhibits have in common.
Staying Ahead of Schedule
A well-prepared trade show manager goes into the show with a plan already set in stone. Before even setting foot on the show floor, make sure you've prepared your budget, organized your booth, and arranged all the logistics you can reasonably foresee.
In addition, however, an effective trade show program will result in an exhibit people are excited for before the show.
We live in an age where peer insights are more effective as a marketing tactic than ever. People are increasingly interested in influencer opinions from their industries, including experts, spokespeople, and bloggers. A great way to network with these people is through social media, where they are actively trying to create conversations. Getting the right people interested in your booth means attracting the right prospects in return.
Proactivity is an Asset
You'll spend months preparing your booth and assuming that failing to do so will result in a bad booth. While, for the most part, you need to be on schedule and ready for the show, there is one thing you can do at the show to ensure its success.
Stay conscious of your visitors' nonverbal communications. Does it seem like someone is confused? Be proactive and approach them and offer your help. It doesn't matter how extravagant your exhibit is if your staff members are standing around on their phones. A show where staff is too unapproachable is as bad as a show you never went to in the first place.
Give Your Exhibit a Purpose
Most of the time, you won't get to make your company's first impression to customers – your exhibit does the talking for you. A customer can generally walk through a trade show exhibit in about three minutes. Ideally, the customer would be able to explore your booth and get your company's message in this time without talking to a single person. If you know what your customers are looking for, you'll have an easier time creating a story around your product and appealing to the problem they want to solve.
Make your message relevant. Put yourself in the event visitors' shoes: would you care about this brand?
Create a meaningful message. Customers are no longer interested in long lists of product features. Make sure your message addresses how your product will solve specific problems and make your customers' lives easier.
Implement your company's message consistently and have a theme.
Consider your objectives for the show – then work to focus your exhibit around a theme to achieve these objectives. For example, if you're looking to increase sales, focus on a theme around the advantages of your product. If you're looking for more brand recognition, think of what makes your brand unique and memorable and create an experience your visitors won't forget. This doesn't just need to be in the design of your booth. Consider this one idea when you're deciding on invitations to your exhibit, giveaways, and entertainment – from drawing people to your booth to the memories they take away, your theme should resonate throughout the experience.
Train Your Staff
It may sound like a no brainer, but your event staff can make or break a trade show experience. Your attendees completely lose immersion if your staff is not invested in the message you want to convey.
Remember to provide your team with comprehensive booth training before the show. Your team needs to know how to greet visitors warmly, qualify leads, capture leads, and comfortably end the booth conversation. The last part is often overlooked but absolutely vital in giving the attendee space to explore the exhibit on their own and learn more at their own pace.
Make it Interactive
Top trade show exhibits allow attendees to physically interact with your brand, which is crucial to making a lasting impression. Don't let your trade show exhibit be a three dimensional textbook. As much as you may be tempted to fill space with promotional text, reading text on a wall is a fast way for attendees to completely forget your message. Increased interactivity and input can increase how much information from the experience is remembered, according to research. Incorporating technology into the experience is one of the most effective ways to make it happen. From augmented reality to hands-on product demos to simple photo ops, interactive engagements are definitely a must for top trade show exhibits.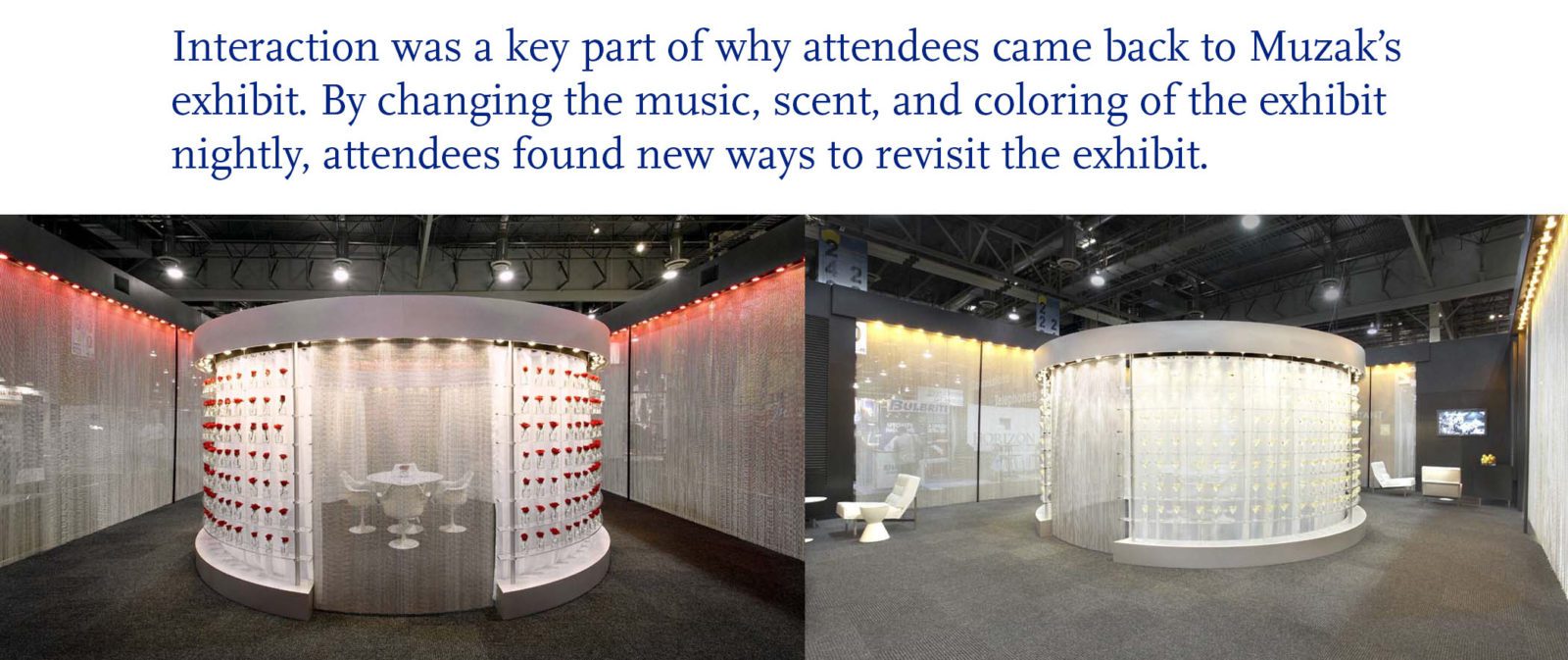 Keep it Clutter-Free
For most attendees, cluttered exhibit spaces are a huge turnoff. Messy booths make it hard to understand what the brand is trying to convey, and even worse, reflect badly on how the brand as a whole operates. One great way to help make sense of the exhibit is to create a flow – a general direction that attendees have to go so they don't feel like they're wandering aimlessly. This can also help you see how much attendees have seen before staff approaches.