You had a great experience at your last trade show. You met a lot of people, networked with industry experts, and hopefully came home with a list of prospects that showed a real interest in your offering. What happens next can help deliver real ROI on your participation!
Since it usually takes multiple touches to make a sale, let's look at strategies to keep your show conversations moving forward. In this article we'll talk about using email, phone calls, and social media to move your contacts toward a close.
1. The Importance of Follow-Up After A Trade Show
Like any sales activity, keeping connections going after a show is the key to success. But many companies drop the ball after the show closes. In a survey by Statista, 11% of respondents stated that only 1-10% of the leads they collected at shows received follow-up. That sounds like opportunity!
If you want to stand out from your competitors, have a plan in place to engage prospects starting right after the show. That doesn't necessarily mean you should go for the sale immediately; like in any marketing promotion, the next step should be lead nurturing. Here are the best methods for nurturing.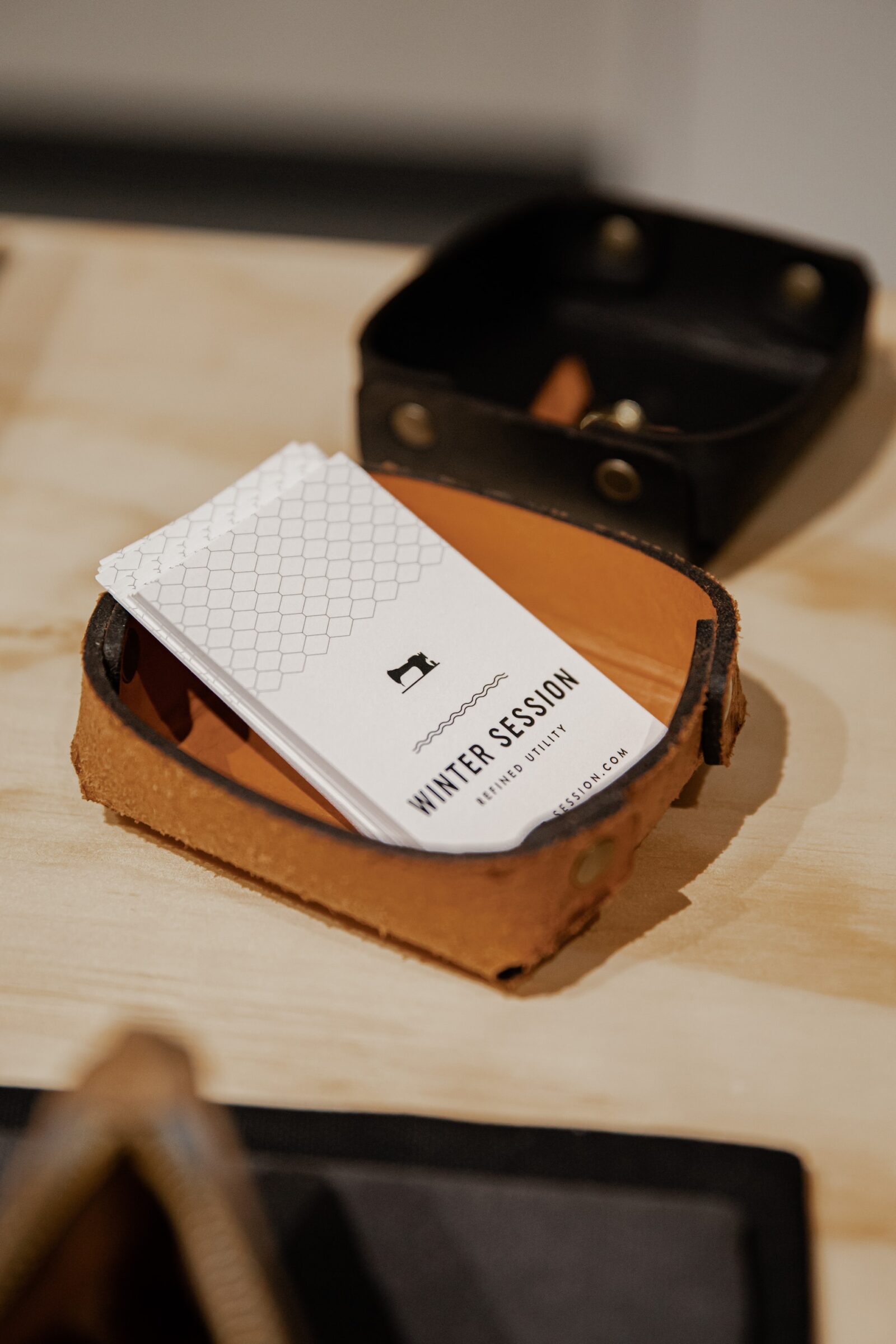 2. Types of Post-Show Follow Up
Among the many ways to follow up, email, social media, and phone calls can be the most effective. Let's explore tips and best practices for moving leads through your sales funnel via each method.
Email
It almost goes without saying that email should be at the top of your list for post-show contacts. But how do you create effective emails and how often should they be sent?
Crafting effective emails is part art, part science. You put your best foot forward at the show – do the same in your emails! 
Be confident in your communication, but let your personality show through.

Refer to your prospect notes for key points to reference. 

Go straight to the point to avoid missing key information.

Always talk in terms of next steps, especially setting a time and date for a call.
How often is the big question. Here are a few best practices for timing and frequency:
Start with a general "thanks for visiting our booth" email to all attendees immediately after the show.

Don't follow your first email immediately; give it 48 hours before the second goes out.

The second email should set the stage for a phone call. Briefly share your agenda, estimate how long you expect the call to take, and offer a couple of possible days and times.

Keep it informal; let them know you only want to answer any questions they might have and talk about next steps, if that is appropriate.

Emails sent from 9am-12N on Tuesday get the most engagement, but Mondays and Wednesdays work, too.

While Mondays are

possible

, remember that people are recovering from the weekend (and the show!) and may only tag your email for later follow-up.
Phone
Just as talking with a prospect in-person at the show is highly effective, second on the list is having a conversation on the phone. Because people are busy, you should get a commitment for the call date and time at the show, or in your first or second email contact. 
Let's talk about what goes into a successful call
Send an email the day before the call reminding them of the agreed upon day and time in the subject line.

Don't be late, regardless; a late call is often a call that doesn't happen.

Introduce yourself and your company.

Remind them why you are calling, referencing your show conversations.

Get to the point quickly and be prepared. Demonstrate that you know their time is valuable.

Leave a message if you don't connect on your first attempt.

Call back in 10 minutes. Still not there? Leave another message.

Aim for a maximum of 4 more follow-up calls, spaced 3 business days apart. 
Social Media
Social media is a game changer for trade show success! Now, you can create buzz ahead of time, get people excited about visiting your booth even before they enter the venue, and make connections almost instantly. 
Here are a few tips for social media follow-up:
Create post-show content and tag your show contacts.

Post a recap showcasing your booth and offering highlights.

Engage with post-event show discussions on social media.

Connect with your leads and interact with their pages and posts right after the show.

Send a personalized LinkedIn invite mentioning the show.

Very briefly recap your discussion and ask questions.

Use video in follow-up, allowing your leads to put a face to a memory.
3. Crafting a Post-Show Follow-Up Plan
Prepping for and executing a trade show is exhausting. That makes it easy to be lax in your follow-up and possibly accounts for the low number of follow-ups that actually occur. And that's another reason you need to have a solid follow-up plan in-place before the show begins.
Review these steps to create a strong follow-up plan:
Develop and stick to a timeline. List out each action that needs to happen and when.

Assign responsibilities and leads. Tag a name with each activity detailing what they need to do and pass leads on to your sales team for follow-up.

Track and measure. Establish your KPIs ahead of time and compare your show's results to these indicators. Tracking metrics such as leads generated, sales made, and social media engagement, you can gauge the success of your efforts and adjust for future events. 
4. Examples of Post-Show Follow-Up
Sample Emails
Hey [First Name]
It was great connecting with you at the XYZ trade show. We discussed following up with a call and I'd like to ask if you are available on either of these dates:
5/19 at 2pm. 
5/21 at 11am.
All the best,
[Your Name]
Hello, [Name]
Really enjoyed meeting you at the XYZ trade show. Are you available for the call we discussed on either of these dates?
5/19 at 2pm
5/21 at 11am
Best regards,
[Your Name]
Hi [Name],
It was great meeting you at the XYZ show! Interesting hearing about the problem you've been experiencing. I'd love to help you address that so you can move forward with your plan.
Are you available next week to chat at either of these times? 
5/19 at 2pm
5/21 at 11am
Looking forward to hearing from you,
[Your Name]
Sample Phone Call Scripts
You: Hello [Name]. We talked at the XYZ trade show and you asked me to follow up with you on a call. Is this a good time to talk?
Client: Yes or No
(If the client says it's not a good time, ask for the best day and time to call.)
You: You remember talking about our [product] and how it could solve the problem you've been experiencing with [problem]. I'd like to set up a meeting for Wednesday at 10 at your office to make a short presentation. Is that a good time?
If the answer is yes, confirm the day and time for the meeting and complete the call.
If no, ask the client for a day and time that works best for the meeting.
You: Hi [Name], this is [Your Name] from [Your Company] following up as requested. Is now still a good time?
Prospect: Yes or No
(If no, ask for a day and time to call back)
You: As we discussed at the XYZ, we help businesses like [Prospect's Company] respond to challenges like the one you mentioned you were having with [problem area].
I'd like to schedule a meeting at your office on Wednesday at 10 to talk about how we can provide a solution. Is that a good time?
If the answer is yes, confirm the day, time, and address for the meeting and complete the call.
If no, ask the client for a day and time that works best for them. Don't forget to get an address for the meeting. 
5. Tips for Improving Follow-Up
When you've identified a hot lead from a trade show, it's tempting to want to close the deal as quickly as possible. Don't do that. Nurture those leads instead, focusing on inspiring and educating prospects. Put these tips into practice for great show follow-ups:
Personalize everything. From using the prospect's name to replacing your company logo with your picture, take every opportunity to make human-to-human connections in every communication.

Reference details about the prospect's challenges in emails.

Make product recommendations based on the prospect's situation.

Offer relevant articles they may find of use.
6. Measuring Follow-Up Efforts
Once you've completed your follow-up to its conclusion, it's time to analyze your results. Compare goals with outcomes by asking relevant questions.
How many qualified leads came out of the trade show?

How many sales were generated?

How did the trade show influence pipeline? 

How many sales per rep?

What was the total cost of attendance?

What is the cost per opportunity?

What was the return on investment?

What effects are you seeing on visits to your website?

What effects are you seeing on contacts from new prospects?
You spent a lot of time and effort preparing for the show. And now it's time to reap the rewards! Preparing and executing a smart post-show follow-up plan will ensure you get the highest ROI possible on your efforts.
Planning an effective follow-up is just one part of successful trade show participation. Take a look at the big picture here.