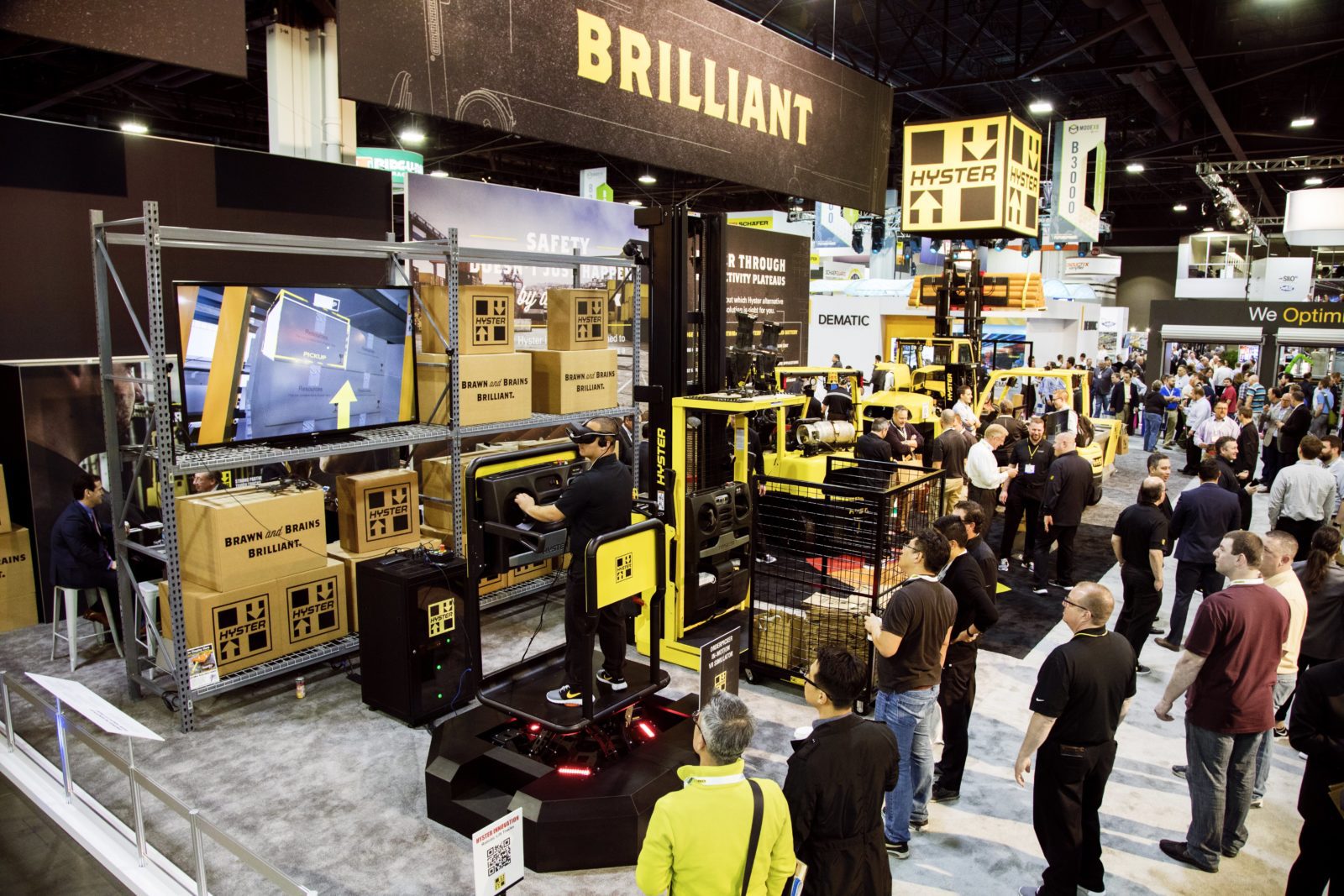 Trade Show marketing is without a doubt a big investment, but the high costs can lead to even higher returns. In fact, 99% of exhibitors had more success marketing at trade shows than other mediums. 51% of them valued the face-to-face meetings, something that is difficult to materialize in a primarily digital world (Source: CEIR: The Changing Environment of Exhibitions). This type of interaction presents more conversations, leads, and sales.
Benefits of Trade Shows
Easy on the pocketbook – Marketing at trade shows is like speed dating; offering an opportunity to speak to a great deal of people within a short period instead of approaching prospects one by one. On a business perspective, this method will save money in the long term simply by lowering the cost per sale.
Brand awareness – Investing in online, print, and media advertisements is necessary for promoting most businesses. Though unlike traditional ads, trade show marketing offers a personal experience that can be more effective. Allowing companies to market their products and services directly to their target audience in mass quantities at a single location.
In the interest of time – Tending a booth at a trade show is a time-saving and efficient way to meet buyers and suppliers. Think about it, scheduling individual appointments, both short and long distance, consumes a large sum of time and money. Having all your buyers under a single roof enables quick purchasing decisions.
Access – Local and distant companies attend trade shows. This presents an opportunity to access buyers who are otherwise unreachable geographically.
Marketing opportunity – Marketing a new product has never been easier. Trade shows offer a platform for companies to introduce and test new products and ideas while receiving instant feedback.
Connect with attendees – Attendees are the buyers, the people who help keep your business alive. Trade shows offer an intimate atmosphere for meeting potential buyers, creating meaningful relationships, and ultimately building a loyal customer base.
Gather market knowledge – Most of your competitors are a stone throw away. This is an ideal situation to be in to study your competition and gather insight on the market. Companies can easily see where they stand in their industry through observation and can then take their research to improve future business plans.
Conclusion
Ultimately, trade shows create emotional connections that can be difficult to obtain through virtual marketing; resulting in sales leads, press coverage, new customers, and partnerships with all the right people. Not to say you shouldn't use other channels for engagement. Combining both face-to-face and online engagement will maximize reach. Overall, the return on investment is worth it. Just ask the 1.5 million companies already capitalizing on trade shows.
Want to learn how you can maximize your trade show program? Get in touch.