Experiential technology has become a dominant force in trade shows and will be even more important when live events return. We already know how useful technology can be in creating memorable experiences. Now, we're going to see how it will help live events become low touch in a post-pandemic world.
Low touch (or no touch) will be the new challenge as we adapt experiential tech to be safer and more comfortable. This might have you scratching your head a bit as you think, "How can I create an impactful interactive experience with technology that is low touch?"
We're here to provide some ideas to get you started. The key to ensuring that your low touch experiential tech is effective is to keep these 3 things in mind: ATTRACT, ENGAGE, and INFORM. If it doesn't fit within one of these categories, you should re-think its purpose.
How to Attract Attendees with Digital Elements
Simply having a monitor is not going to yield the traffic you are looking for, so what will? We've seen many effective attract mechanisms, but here are a few of our favorites and why they worked.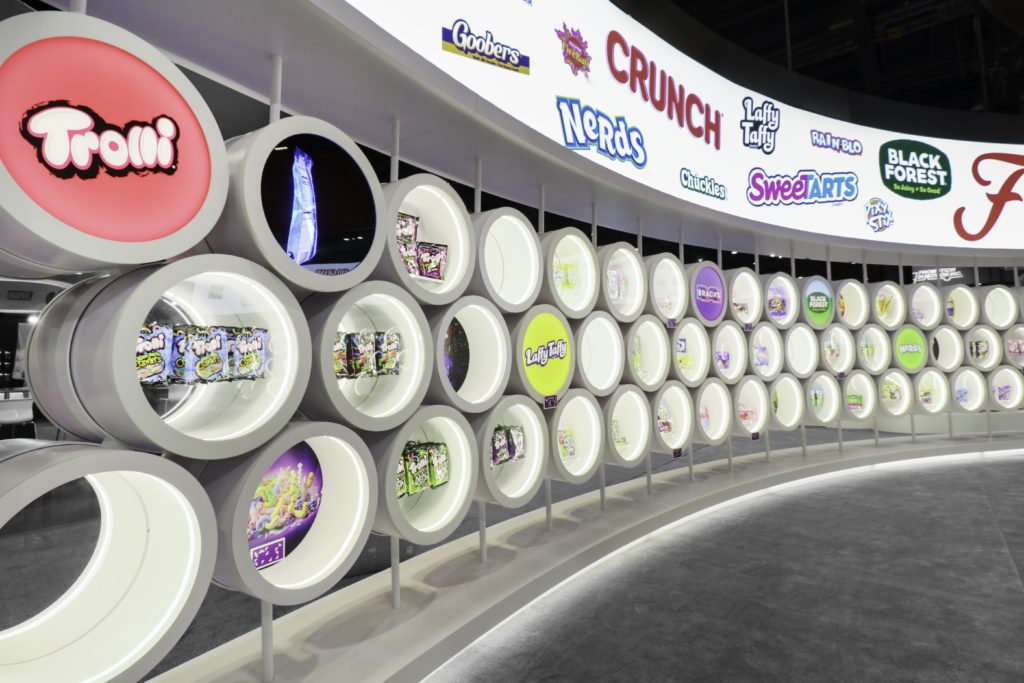 Ferrara's exhibit at NACS incorporated experiential technology in the form of a massive 40' curved display that spanned the length of the exhibit. This unique interactive wall featured oversized LED displays up top and a circular product display grid at eye level.
Throughout the show, the LED changed between Ferrara's numerous brands and key data points. The data points proved to be a huge traffic driver because they made it easy for attendees to see why they should talk to Ferrara. Based on the quality traffic at the show, we'd say it brought sweet success!
MHS was another extremely effective example, with a large overhead kinetic light sculpture that changed colors and continuously shifted into different patterns. This dynamic use of light and movement could be seen from across the show hall and invoked excitement and intrigue in attendees. The MHS exhibit became a must-see thanks to this incredible feature.
Besides the beauty and cool factor, MHS's main goal was to drive brand awareness, and this high flying, dancing sign made the MHS booth a can't miss!
Create Opportunities for Engagement
Engaging attendees will keep them in your space and contribute to creating a memorable experience. But it's also the most challenging when we think about low touch. Prior to the pandemic, we saw high touch technology like virtual reality on the rise. Now, it's unlikely that any attendee will want to put on the same VR headset that hundreds of people have already worn.
Here are some low-touch options we have seen:
In addition to Ferrara's already impressive circular display wall, the company also incorporated augmented reality to brings its brands to life. The circular product display grid featured both physical products and circular AR experiences—something not often seen on the show floor, especially to this magnitude.
This non-traditional approach, paired with the sheer size of the wall, became a beacon that attendees flocked to. Ferrara chose to have iPads on hand for attendees to experience the AR, which were easy to clean between uses. AR can also be experienced on personal devices, such as attendees' smartphones, to eliminate the sharing of tablets.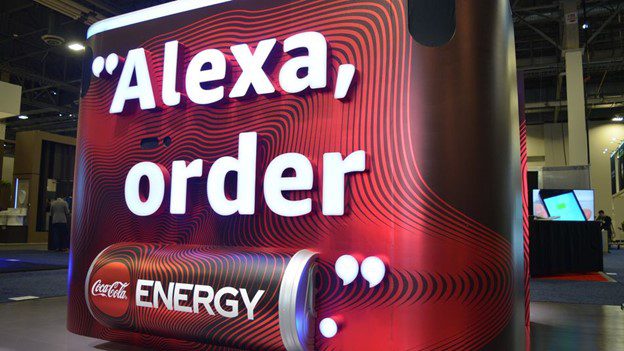 Voice is the future of no-touch experiential tech, and the experience created for the Coca-Cola exhibit at CES 2020 showed the power it can bring to trade shows. The brand created an Amazon Alexa-powered Coca-Cola Energy Drink wall. Attendees asked Alexa for a Coke, then the "o" in "order" slid to the side to reveal the dispensed drink. When you bring together freebies and experiential tech, you know it will be an engagement winner!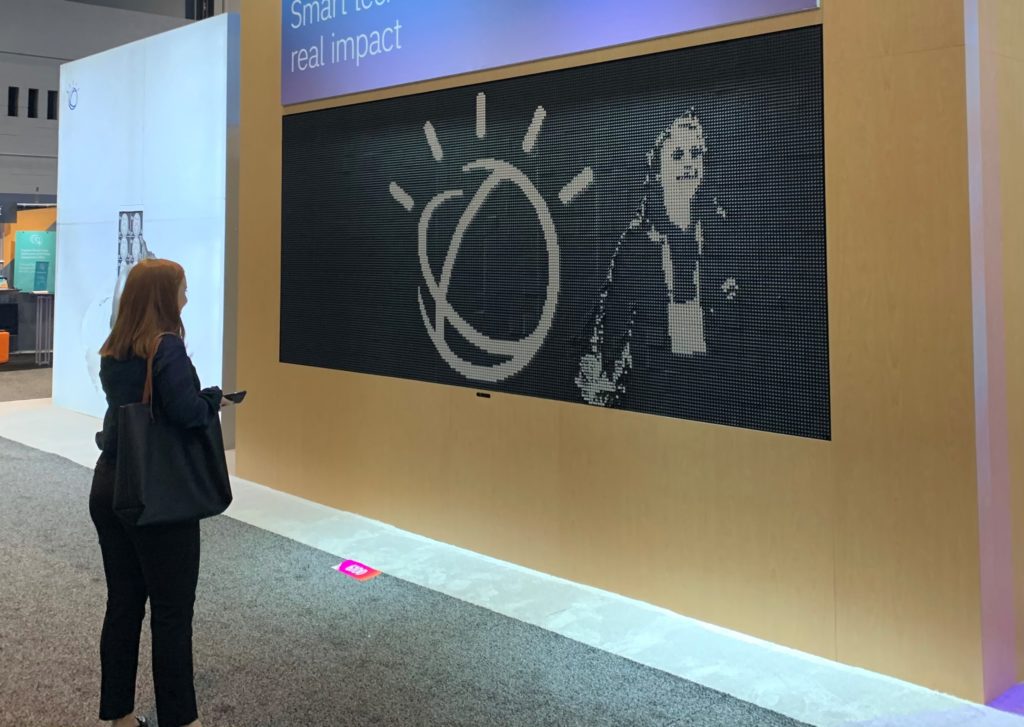 Motion-activated technology, such as a flip disc wall, is also another great no-touch option. It is human nature to be curious when you see your own reflection on a surface. But these walls can also be programmed to incorporate information about your brand or products, thus making it a great choice to both attract and engage attendees.
Inform and Educate Your Attendees & Convert to Leads
Getting (attract) and keeping (engage) attendees in your space is important. But without the final ingredient of informing, the show could be lost. Educating attendees on your offerings is a sure-fire way to get them to come back for more after the show. Technology for technology's sake is probably not going to get you the return on your investment you're looking for. Using technology to educate attendees on your products and services will!  
Sometimes the education is subtle and sometimes the intent is clear. The goal is that attendees will remember your key messaging once they leave your space. We've seen this done effectively using Jeopardy-style games, matching games, custom video games, and competitive quizzes, among others.
We believe games and quizzes will still have a place, but surface sanitation between users will be key.  
The Low-Touch Tech Possibilities are Endless
Low-touch doesn't have to mean low-impact. With a bit of creative thinking, low touch experiential tech can make a MASSIVE impact at your next live event. We'd love to start brainstorming with you— contact menashej@edecorp.com to connect with us!
Thinking about how else you can prepare for the return of live events? Here are some tips and action items to get you started.