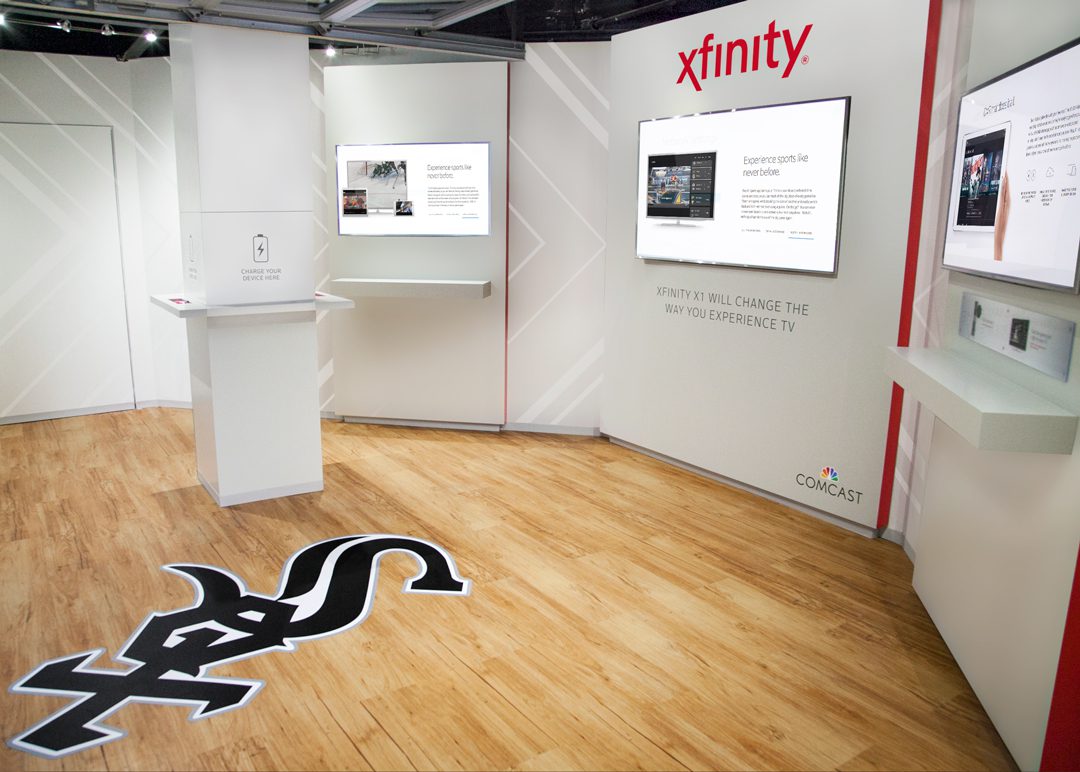 When Comcast was ready to refresh and repurpose their Fundamentals Deck at US Cellular Field, EDE worked closely with GMR Marketing and the Chicago White Sox to renovate the space. In just 4 weeks, our team provided in-house engineering, demo, fabrication, paint, graphics, and lighting to update the sponsored space.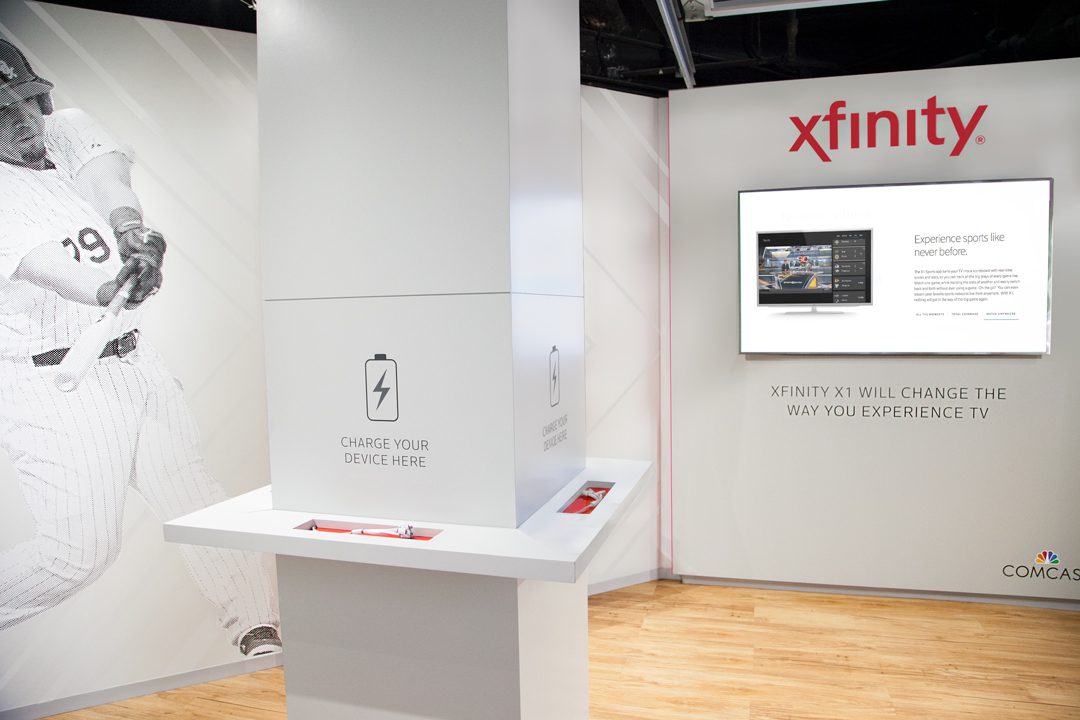 A subtle chevron wall pattern and wood plank flooring provide a clean slate where White Sox fans can demo the new features of XFINITY X1 Entertainment Operating System and the X1 Sports app. Chicago White Sox graphics are placed throughout the space, and what was once an invasive column is now a 4-sided charging station for smart phones and devices.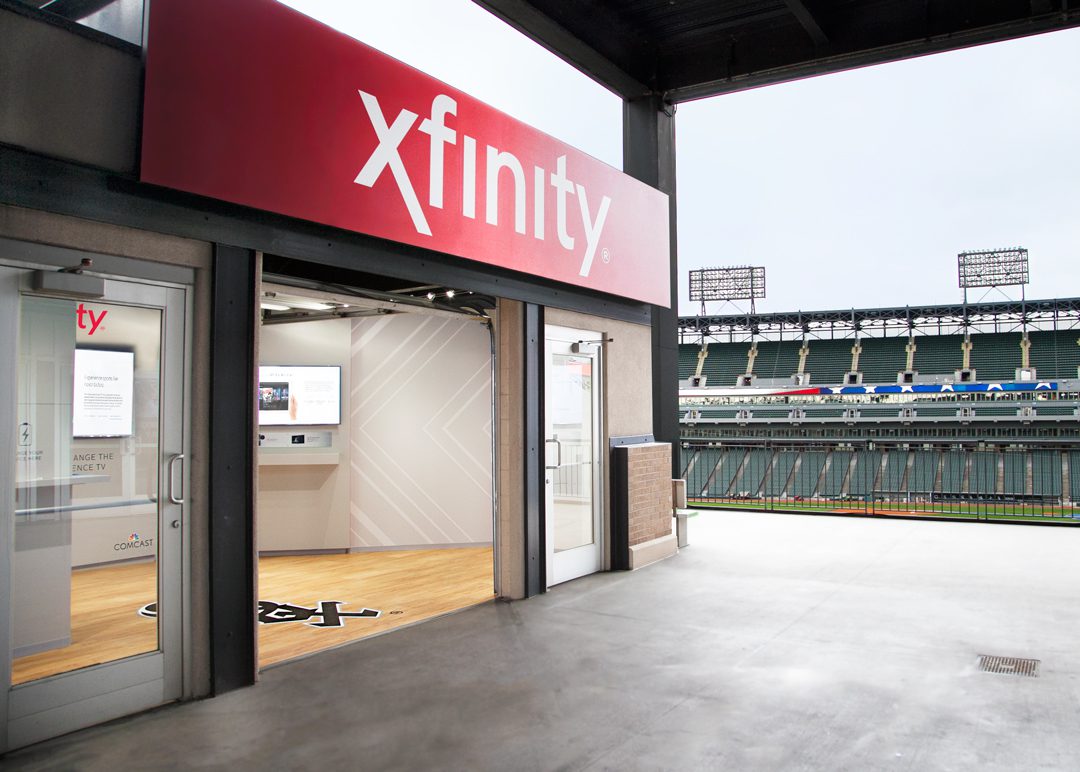 Located above the left-field concourse and overlooking left field, the XFINITY Fundamentals area provides young White Sox fans the opportunity to learn the fundamentals of baseball in a youth-sized wiffle ball diamond. Now, families can enter the space next door to charge their phone and view demos of XFINITY X1 Sports.
The XFINITY Fundamentals area opens with the gates and remains open throughout the game. It is accessible from the 100, 300 and 500 levels of the ballpark.