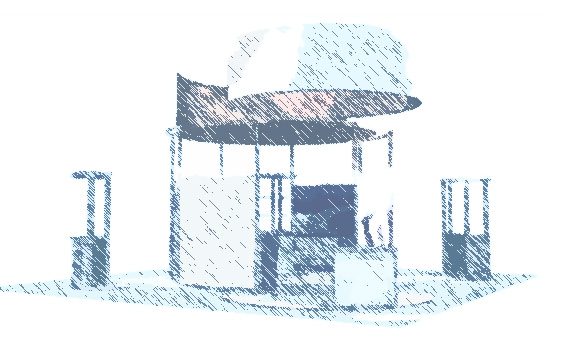 Do you ever walk down an aisle at a trade show and say to yourself "my exhibit looks like a trade show exhibit" ? Exhibit companies pride themselves on creating exhibits that are lightweight, easy to assemble and use standard pieces to maximize value.  These features have become industry standards, but they lead to exhibits that look alike.  They all look like trade show exhibits.
That is the biggest challenge in creating something more than a trade show exhibit.  It is also why the exhibits that break the norm tend to receive more attendance and drive larger ROIs.
The solution is exposure to more markets that inspire imaginative exhibits.  Trade show designers that consistently work in collaboration with outside designers in fields like museums, interiors and architectural woodworking learn how to solve challenges in a variety of ways.  Here are the impacts these fields have on trade show exhibits:
Museums
Museum designers tell stories and share information in distinct ways.  They build to different standards, often using specialized hardware to achieve unique experiences that lead to memories.  Understanding these methods helps improve exhibit engagement and lets unique hardware create impressive solutions to exhibit challenges.
Interiors
Interior designers and architects challenge the norms and are on the cutting edge of material and color trends.  Learning and viewing these practices firsthand allow exhibit designers to take advantage of materials that we use in our interiors branch.  This way exhibits look like they are on the leading edge, not trailing behind.
Architectural Woodworking
Architectural designers strive for functionality.  This drive inspires our designers to use every nook and cranny to allow the space to effectively function for visitors.  Creating function is a fundamental key to exhibits.  Learning to use areas properly to maximize the impact in compact spaces makes exhibits more successful.
The variety of work experienced by design teams helps expose them to diverse thoughts in order to elevate their trade show exhibits.  That's why exhibit houses that do not excel in other fields regularly churn out trade show exhibits that look like trade show exhibits.
To make your trade show exhibit more than a trade show exhibit, please fill in the following:
[contact-form][contact-field label='Name' type='name' required='1'/][contact-field label='Email' type='email' required='1'/][/contact-form]