The shift toward using fabric as major components of trade show exhibits has become popular within the trade show industry.  The benefits are numerous, ranging from the ability to cover canvas exhibits with graphics to allowing the creation of unique and seemingly impossible shapes and make this seem like a logical choice.  There are drawbacks however, and these inadequacies have led EDE to avoid relying on fabric in the past.  Disadvantages include the lack of clean square edges, the price to reprint graphics, and the transparent nature of fabrics. We have historically chosen to avoid materials that sacrifice construction quality like overwhelming use of fabric oftentimes does.
But with the invention of SEG (silicone edge graphics) fabrics, many of these shortcomings were eliminated and EDE finally felt that creating a reputable structure from fabric was achievable.  Tai Ping's exhibit for HD Expo 2013 was EDE's first fully constructed with fabric.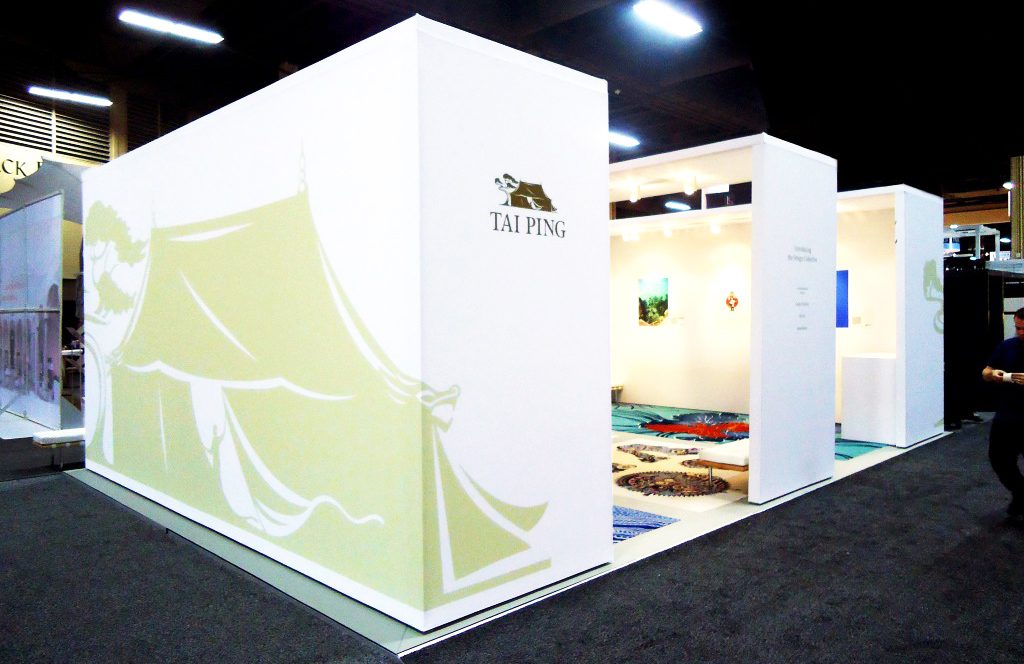 The exhibit utilized SEG fabric to create seamless graphics while also allowing the structure to support a TV and architectural track lighting.  These items typically present challenges for fabric structures, but EDE's strategic framework behind the fabric overcame those weight bearing issues.  Being able to meet such demands proves that this new system used by EDE meets our exacting requirements.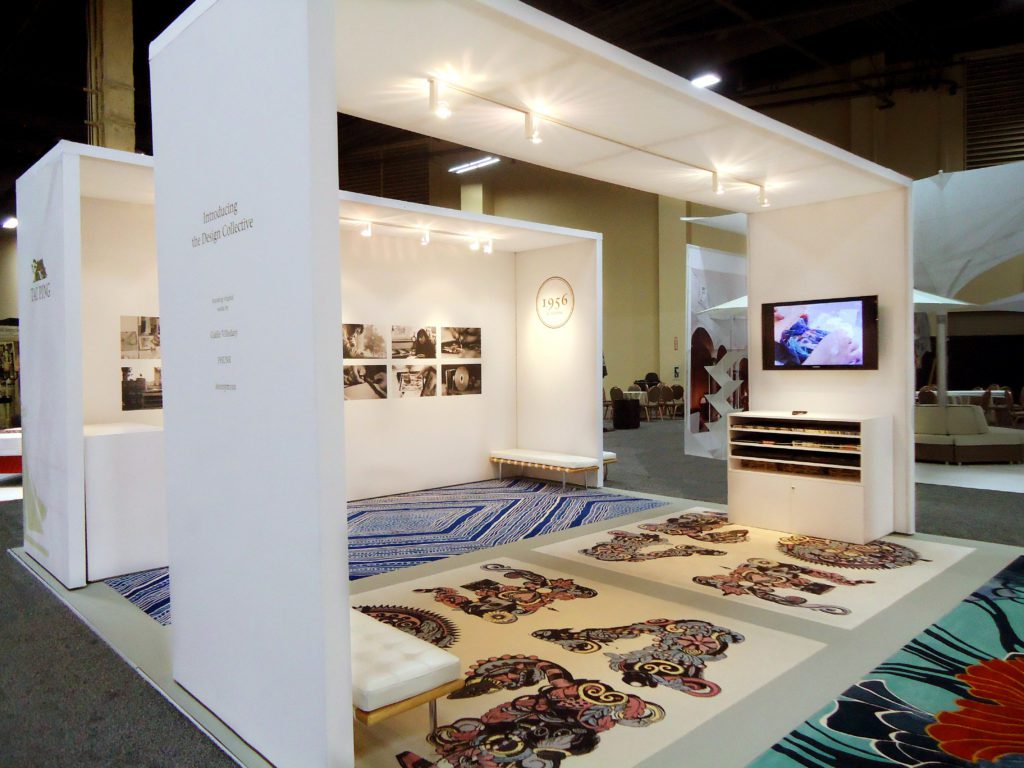 The end result certainly lived up to our expectations as well as those of Tai Ping.  Corners and edges were sharp, graphics were vibrant, and there was an overall sense of warmth and feeling within the space that can be hard to achieve on an otherwise busy show floor.