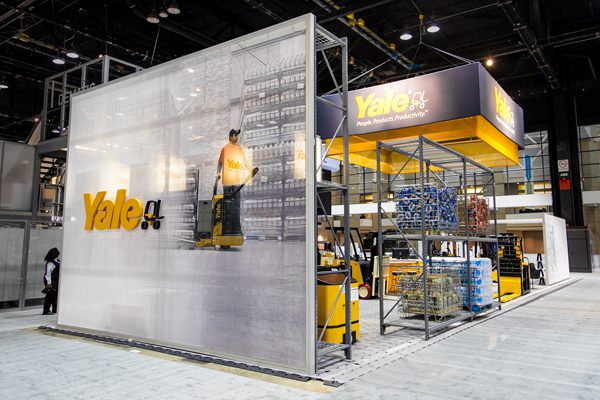 A major drawback to trade show exhibits is that you can typically only display a product, not its contextual usefulness.  With all of the distractions and unrealistic settings at trade shows, it can be hard for attendees to make an accurate mental connection to the product.  Taking an attendee away from those distractions and putting them into a real life environment helps them focus on how your products meet their needs, which in turn makes your products stand out.
The good news is that you don't have to actually take attendees out of the convention center.  This can be accomplished in a number of ways with visual, auditory and emotional cues created by the experience within the space.  Even without the ability to recreate large or out-of-element settings to scale, your booth design and fabrication can mimic reality well enough to mentally place attendees in the time and place they will use your product.
Successful exhibitors have used lighting, graphics, props, sounds and even smells to their advantage.
At Promat 2013, Yale transported visitors from the show floor to their own warehouses without having to leave their exhibit space.  Sample palettes, shelving units, and industrial flooring helped show their forklifts in the proper working environments.  An added bonus came from branding the structure by housing Yale stress balls in some palettes, creating framework out of racks for translucent branded graphics, and highlighting the trucks with LED lights under the machines.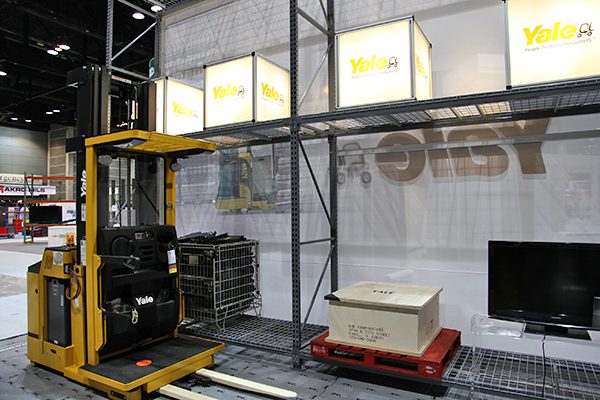 Consider this approach for your next trade show exhibit— it truly does draw attention and gets buyers to think about the elements they need in their next product.