It's that time of year again. NeoCon 2013 is upon us—three days of high-end textiles and interior design staples at the Merchandise Mart in Chicago. After countless hours of preparation and work, over 700 showrooms and exhibits are ready.
This year we have 13 clients with showrooms or exhibits at the expo, all listed below. If you are attending the show, stop by and see what they all have to offer at NeoCon.
Aeris 8-8077
Aquafil 11-107
Camira Fabrics 8-9058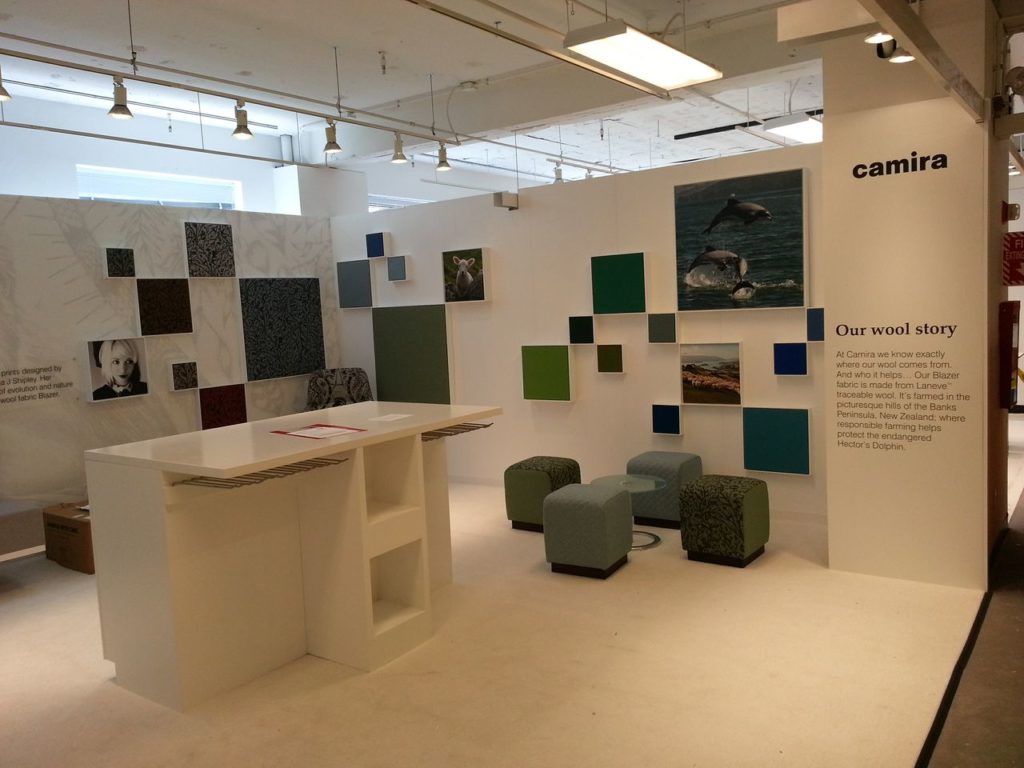 CF Stinson 10-150 Designed by Grant Design Collaborative
Contract Magazine 7-1030 Designed by IA Interior Architects
Dyson B2B 7-3086c
Guilford of Maine 1033a designed by Michele Brautnick
HON 11-30 Designed by SmithGroup
Imola Ceramica 8-8094
Interface 10-136
J+J Invision 10-118 Designed by Grant Design Collaborative
J+J Kinetex 10-116 Designed by Grant Design Collaborative
Patcraft 8-8077 Designed by Soloflight
As always, you can find behind-the-scenes pictures and video from the construction of various showrooms through our Twitter account.