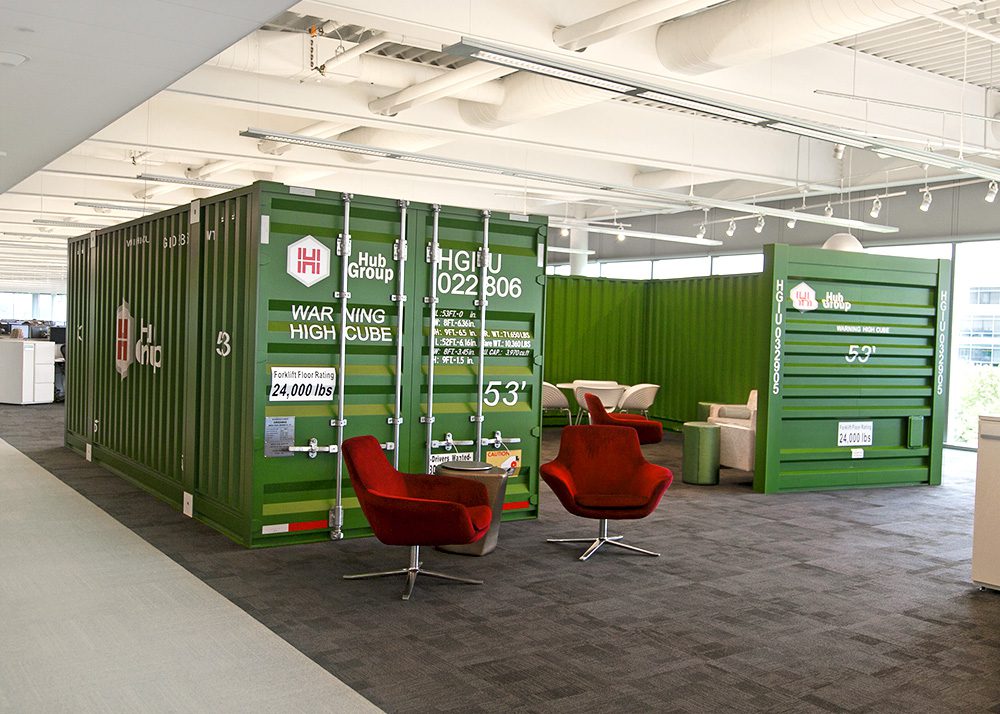 Crain's editors narrowed the many entries for Chicago's Coolest Offices down to several finalists, and we are pleased to announce that Hub Group is included in the list! Crain's editors singled out their favorite feature in the office–the shipping containers that form walls around their lounge space–which EDE created.
Hub Group, North America's largest intermodal shipping company, wanted to showcase their signature green shipping containers within their new 5-story headquarters in Oak Brook, Illinois. EDE carried out the execution by creating replicas of their shipping containers to be used as walls that divide casual lounge areas on the 2nd, 3rd, and 4th floors. These containers carry out all the same details of their actual shipping containers, including unique tracking markings, locking mechanisms, paperwork carriers, and completely accurate graphics packages. The units EDE created are, however, much more lightweight and flexible, so they were easily brought into the space and can be separated and adjusted as needed.
View all of Crain's Chicago's Coolest Offices here.